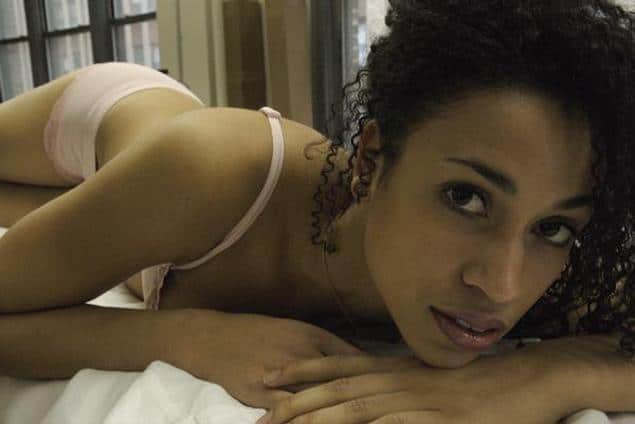 A hawt bixch will always get away with murder until she doesn't of course…
Welcome to the tawdry episode called, my name is Natasha Diamond-Walker and I have a thing for rich old men who buy me nice expensive gifts, before I get tired of them and then dump them.
73 year old Antonio Calenda has taken 26 year old Martha Graham dancer, Natasha Diamond-Walker to court after accusing her of bilking him out of $775 000 which he 'lent' (define lent?) to her for an apartment near Lincoln Center, NYC. Shortly after she closed on the pad, the dancer is said to have dumped the powerful Italian honcho who has now cried foul.
Argues Diamond-Walker's lawyer, Eric Cohen: 'They broke up well after the closing for reasons unrelated to money.
"Sometimes, relationships just end," he said, calling the suit a way for Calenda to "continue to try and affect this woman's life."
Diamond-Walker, Cohen said, was "shocked" by the suit, and plans on challenging the accusations in court. Shocked? Or how about constipated?
in2eastafricanet: Diamond-Walker met Calenda last year in Italy when they worked together on "Cercando Picasso (Looking for Picasso)," colleagues said. She was working as a dance apprentice with the Martha Graham company, which collaborated with Calenda on the show that features dancers interpreting Pablo Picasso's dreams, inspirations and writings.
They began a 10-month romance, and Calenda showered her with expensive gifts, especially at the start of their May-December affair.
LaRue Allen, executive director of the Martha Graham company, described Diamond-Walker as "outgoing, vivacious, curious" — "a wonderful dancer at the beginning of her career."
Mr Calenda for his part has argued that the money was simply a loan as evidenced by a note saying as much that he made Diamond-Walker sign. Diamond-Walker for her part has insisted that the money was never a loan but a gift. Which posits the question, how often do men simply hand over nearly $800 000 to women just as a gift? What if the genders were reversed, would anyone be willing to believe the money in question was simply a gift as well?
Asserts Ms Diamond-Walker's lawyer once again: "Ms. Diamond-Walker is a very talented artist and a serious performer, and will continue to focus on her work."
Hmm, interesting. A very talented (serious) artist who has the gift of the gab (and one imagines her youth and her looks) to get an elderly gentleman who's looking to use some financial leverage to make inroads in the dancer's life. Could it be that Calenda really ended up just playing himself or was aptly played by the promise of further procurement of their 'relationship?'
Welcome to the city that never sleeps and never stops hustling…