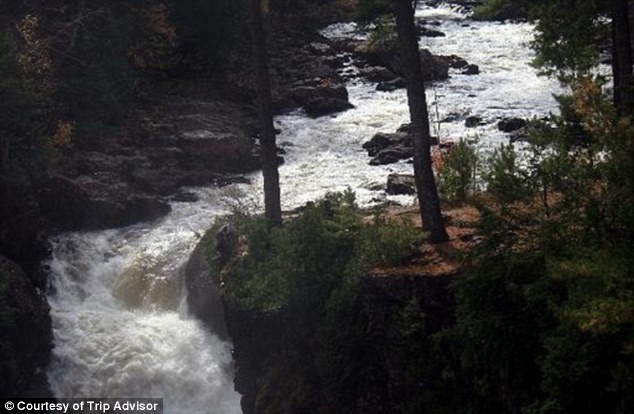 A bride posing for photographs in her wedding dress has died after her dress got wet and dragged her into a river where she was posing in front of a raging waterfall in Canada.
30 year old Maria Pantazopoulos was standing on a rock when she slipped into the Ouareau River, north of Montreal,Canada Friday afternoon. Her body was eventually recovered a few hours later.
According to witnesses, the newly wed bride was heard to cry out: 'I'm slipping, I'm slipping,' before falling off the rock she was perched against for her wedding pictures.
According to CBC the bride had commissioned the shoot following her June 9th wedding in an increasing trend called çwhich involves brides playfully destroying their wedding dress in heightened photo shoots.
At present it is understood the bride's fiance nor her immediate relatives were present at the photo shoot, whilst two witnesses (including the photographer,Louis Pagakis and his assistant) were hospitalised for extreme shock.
One can only dare imagine the state of mind of her fiance as he retrieves her tattered wedding trash…