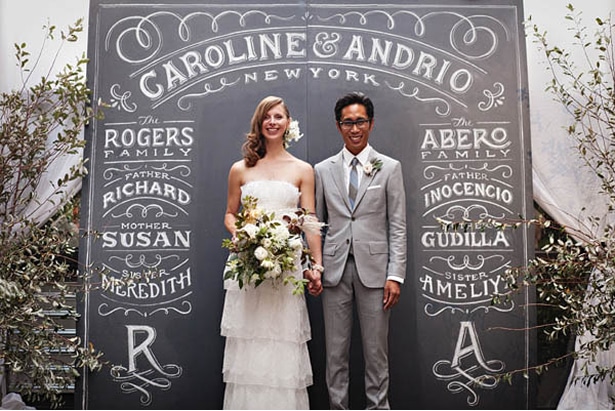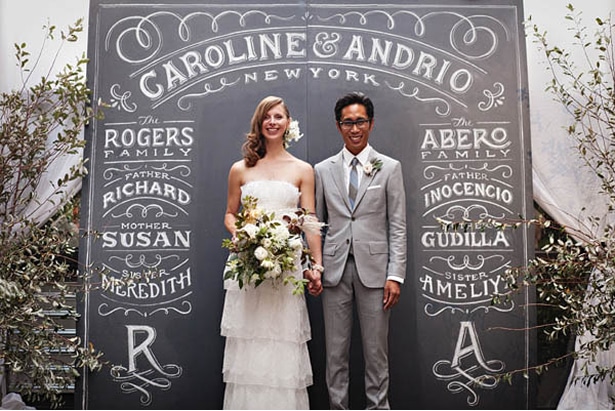 The traditional wedding ceremony includes a sparkling white diamond engagement ring, and a matching white gown. The bridesmaids wear the same dress in the same color (oh and their hair is the same too). The groomsmen wear black tuxedos (cummerbund or no cummerbund? Like it matters, it's still very boring). The wedding ceremony happens at the end of a long aisle, in front of a cathedral church's alter. And, it all culminates at the reception, which is taking place a short drive down the road (in a fancy hotel ballroom or a banquet hall).
It's all so yawn-worthy, and yet couples continue to host the very same traditional weddings again and again and again… The color palates are not remarkable, and it's hard to differentiate one traditional wedding from another. "Did we have the prime rib at Sarah's or Jenna's wedding? I can't remember because they were so similar." It's sad, but most traditional weddings don't leave a lasting impression on guests because they don't stand-out; they're not unique.
If you truly want your wedding to be unforgettable, you're going to have to get creative. The following are suggestions for adding splashes of creativity to your nuptials. Discover how you can add an element of uniqueness to the timeless, traditional wedding and ensure that your guests never forget your big day.
Ditch the Old-fashioned Colors
All weddings begin with an engagement – whether brief or long. And, most brides are honored with an engagement ring. Traditionally, the engagement ring is a white diamond…Boring! It's time to boo the boring, and usher in the unique! Instead of a traditional white diamond, opt for a splash of color. Colored rings are striking, and draw the gaze. A uniquely colored ring, such as blue or red, will garner you more compliments than a tiresome, traditional engagement ring.
"…many women prefer a hint of hue in their engagement ring to create visual interest and added beauty," writes one popular jeweler who offers blue diamond rings for your engagement. Blue is among the most visually striking color choices.
Many women have their heart on the traditional wedding dress (snow white, and makes you look like a princess). You can have a unique wedding, and still wear white. However, no one is going to forget your wedding day if you dance down the aisle in a bright pink ensemble, such as the one Jessica Biel wore when she tied the knot with Justin Timberlake.
Wedding Party Alternatives
Do your bridesmaids have to wear the same color and style dress? No, and they don't have to style their hair the same either. Consider yourself fully empowered to let your bridesmaids choose how they look. Furthermore, you can opt out on suits and opt in on slacks and blazers. If you prefer a more uniform palate, that's totally fine. This is your day to choose a palate that is unique to your style.
Imagine not even having a single bridesmaid or groomsman… Wouldn't that stick in the mind of attendees? Let your dog walk down the aisle before you, or make the whole thing about you and your fiancé. There are no rules, and no bridal party means a shorter ceremony time… FYI: wedding guests adore short ceremonies.
Choose a Unique Location
Don't get married in a church if you're not religious. Get married at the zoo or in a botanical garden. And, your guests will love it if you host your reception in the same place (no traveling). A memorable location is a great way to host a unique wedding, and your guests won't forget the night you dazzled them from within a monkey's habitat…
top image found here, bottom stock image found here