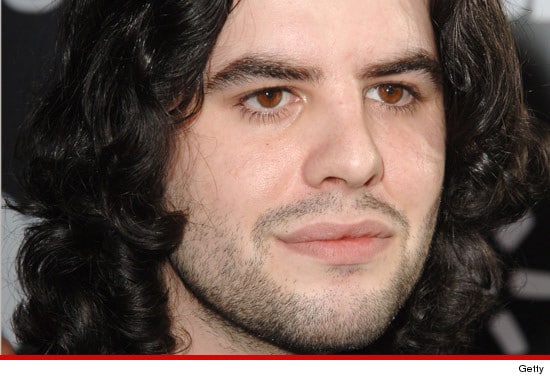 Cops; Sylvester Stallone's son wasn't a drug addict he was a drug dealer!
Deceased son of Sylvester Stallone said to have lived in squalor and always being 'out of it.'
Since the world has been flooded with reports about the untimely death of Sage Stallone, famed actor Sylvester Stallone's son, questions have started to be asked, how did a relatively healthy man come to die?
Discovered dead in his Los Angeles apartment on Friday after his mother, Sasha Czack had sent over an assistant to check on her son after he repeatedly failed to answer her calls, investigators now believe that Sage Stallone may have been dead for a number of days before finally being discovered. Something that might not be too out of line with the way he is said to have lived in recent months.
Described by neighbors to always keeping to himself and locked away in his apartment for days on end it is now being held that Sage Stallone was looking 'out of it.' Neighbors have stated that they had seen the 36 year old slurring and stumbling in recent months.
The above may be corroborated by the fact that investigators have since come to find large bottles of pills (what type of pills exactly has yet to be disclosed) amongst conditions of squalor, noxious smells, discarded cigarette butts and empty beer and soda cans.
In one recent photo shoot at the aspiring actor's house, Editor in Chief Robert Rhine of Girls and Corpses told TMZ that it literally took Stallone 45 minutes just to answer the front door and when he did it was obvious he was on something.
Rhine says Sage would talk to him for a couple of seconds before trailing off and just walking away. Rhine described his behavior as "very similar to Ozzy Osbourne." 
Rhine said that during the photo shoot, Sage came out with a camera of his own … which bothered Rhine because of copyright issues. But upon further inspection, Rhine noticed Sage hadn't even taken the lens cap off.
And then there's this ominous statement:
Rhine finished by telling TMZ, "What's troubling is the fact that the people around him claim there were no signs. I saw the signs. When everyone from the shoot heard the news, none of us were surprised."
All of the above flies against images and reports of the aspiring actor who as late as 2006 was working on a variety of projects and who was at the time a constant at premiers and was said to never have taken drugs or alcohol and who was also preparing to marry his long term girlfriend in the near future which leads to the question what changed?
In the end one can only wonder what precipitated the fall of the son of a famous acting legend. Was it his inability to live up to his father's status, disdain and contempt for Hollywood in general of just plain disdain of himself and a desperate desire to zone out of a world that he found he could no longer belong to….or just a simple accidental overdose by a man who had come to enjoy escaping into a new void?
At present it's understood that Sage Stallone's since divorced parents are completely devastated by the death of their son.