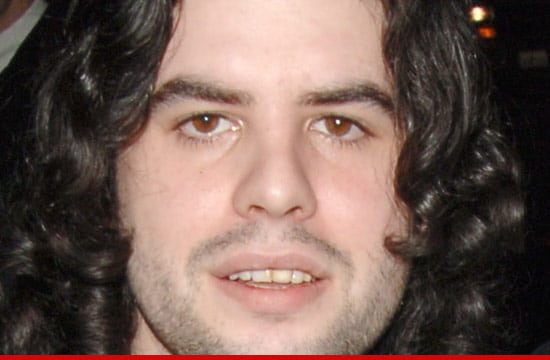 Authorities now suspect that Sage Stallone wasn't just a drug user he was also a drug dealer. In a statement released to tmz, law enforcement sources believe it was a 'likely scenario' that Sage Stallone was selling Hydracodone after dozens of empty prescription pills were found in the 36 year old's Los Angeles home.
All up authorities have come up with more than 60 empty large prescription pill bottles, each capable of holding up to a whopping 500 pills which comes to a total of 30 000 pills.
Adding to the speculation that the pills were being sold were the vast quantities of baggies of white powder found in Sage Stallone's bedroom (a room coincidentally that Sage's cleaning maid was prohibited from entering) believed to be ground up Hydrocodone that would be most likely used by snorting.
At present authorities are attempting to trace some of the bottles using batch numbers and serial numbers, yet according to one source they believe that there's a strong likelihood that the pills were shipped from another country.
What is of note is the inflammatory questions now being raised with the new discovery. Was Sage Stallone, son of famed actor Sylvester Stallone living a kind of double life in front of the public, his family (did they not have an idea?) and was this something that was being done to facilitate Sage Stallone's own drug habit or could one even wonder was Sage Stallone despite being the son of a world famous actor so down and out that this was he had to resort to get his hands on some much needed cash?
Sage Stallone's wedding day was slated for Sunday July 15th. Suicide ruled out.
Deceased son of Sylvester Stallone said to have lived in squalor and always being 'out of it.'