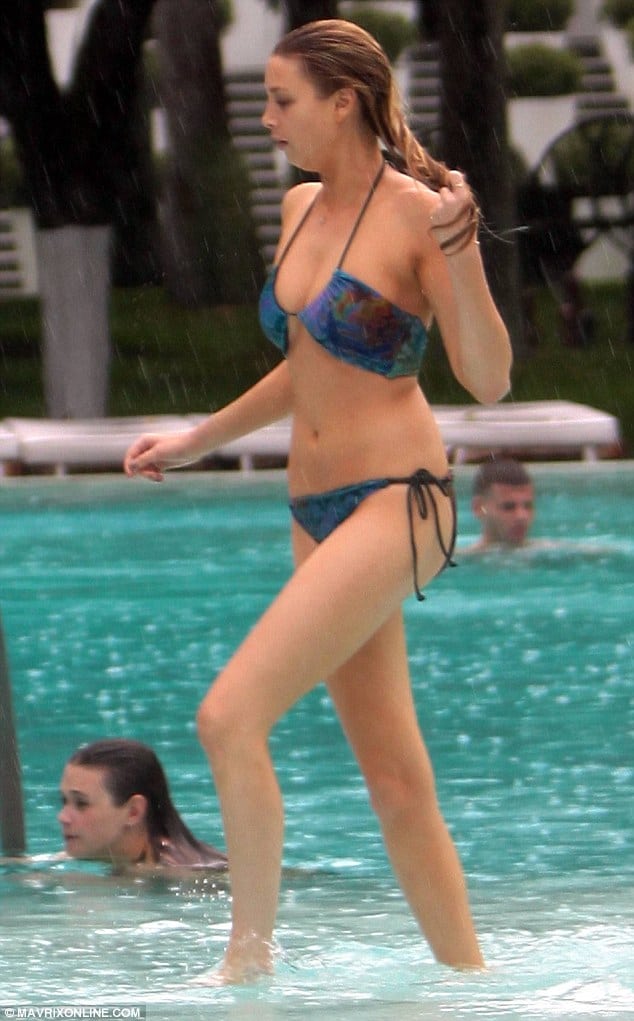 Whitney Port has found of late being the preferred hawt bixch of certain fashionable quarters now that she has gone on from being a reality starlet to a fashion designer in high demand with her own label, Whitney Eve which she launched in March 2008.
Being a high octane designer and girl about town though isn't is as easy and as glamorous as many would assume though. Offered the starlet recently to LOOK magazine:
'It was never a goal of mine to be a reality TV star and at time I didn't find [the cameras] easy. But I have The City to thank for giving me exposure.
I worry people think I'm a designer just for the sake of it, and I continually worry about failing, but I'm just going to work hard until I make it.'
Is that the designer trying to be coy or is she really given us a side of herself that we don't often get to see?
Added the young starlet: 'People put in a lot of time to help me and my father helped me a little at the start, but other than that it's been all me.'
It is understood that Whitney is due to show her fourth collection in New York later this year, but is hopes to bring her clothing line over to the UK soon.
Whitney will join Elle Macpherson, Julian Macdonald and Tyson Beckford as a judge on Britain and Ireland's Next Top Model this season.
The 27-year-old star first appeared on The Hills alongside Lauren Conrad as a Teen VOGUE intern, before landing her own MTV reality show, The City in 2008, which also helped launch the careers of fellow fashionistas Olivia Palermo and Louise Roe.
She also admits to being a huge fan of a certain former Spice Girl.
'Oh, I'm a huge fan of Victoria's work and all British fashion. I'd love to see Alexa Chung or Rosie Huntington-Whiteley wear my designs. They inspire me.'
Nice to know that a certain elk of girl is inspiring Whitney isn't it? Then again one could probably argue that Ms Port is fast on her way of becoming one of those girls that other young ambitious girls could point out to inspiration.
Isn't it time you launched your own reality tv show too ladies?
article via dailymail.co.uk where you can also find more pictures of a skimpy Whitney Port.