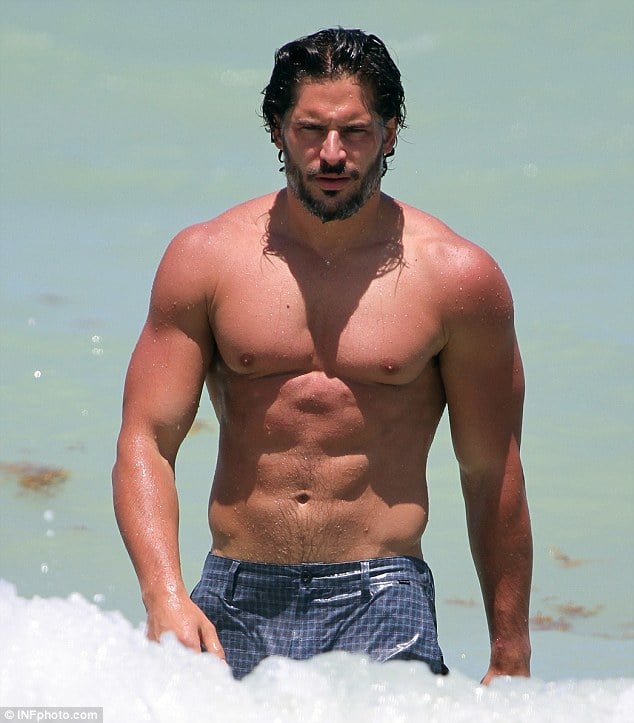 Demi Moore likes them buff, hawt and very very cute, not to mention much younger thank you!
Reports have begun circulating that Demi Moore, embittered actress and currently separated from soon to be ex husband Ashton Kutchermay be hooking up with hawt bixch du jour, True Blood's Joe Manganiello.
Seen earlier this month hanging out and intimately enjoying each other's company at the actor's after party for his new movie 'That's my hawt bixch Boy,'  at Los Angeles' Napa Valley Grille, it's been said the two have been keeping in touch with each other, with Joe offering Demi lots of much needed encouragement.
Heat magazine: 'They looked amazing together. Demi was getting a lot more attention than a lot of the younger girls in the room, and Joe was seen waiting for her before they went off and hung out together at the party. They had amazing chemistry.'
What though might be a little uncomfortable for the True Blood's actor is how Ashton Kutcher, Demi's ex may be taking this news considering the two actors played opposite each other last year on Two and a half men. What's the saying? Bros before ho's?
via dailymail.co.uk