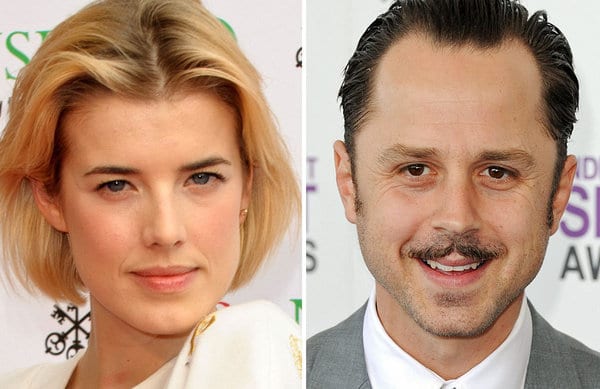 They must have been destined for each other, but good news as reports are filtering out that actor Giovanni Ribisi and model Agyness Deyn decided to elope last weekend. What makes this all so fascinating and cool is that the pair had literally only just met (ok they've dated at least 3 months) before deciding to throw caution in the wind and get married after only having known each other for a short period.
Of course no marriage is complete without an inside scoop. As recently as March Deyn had this to say:
the Daily Mail: "I'm all alone. There has been no man in my life for several months now and although it would be nice to have a boyfriend, I can't just settle for anybody.
"The fact is I'm choosy, but mainly about a man's character. He has to be interesting, funny and clever. I don't even mind if he's not very good-looking."
(of course the last part was a saving grace, but in my case it would be ' and i don't mind if the bixch doesn't have any manners. Blah!)
And to prove how much the two are really into each other there's this, courtesy of L.A.'s Crown City News:
"They must have kissed passionately at least 3 times in line, not seeming to care who was watching."
Yes, I'm very excited for the couple and blessed in the notion that love somehow when you least expect it lurks out there and if you want to you can turn it into a kind of fairy tale romance like a lot of them movies on tv, coincidentally the same type of movies that Ribisi and Deyn get to appear in all the time. Makes you wonder…