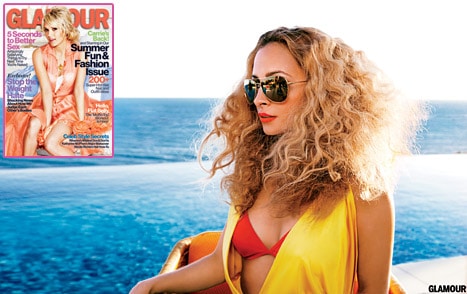 Nicole Richie in another lifetime will be born with silky honey bled blonde hair. Until then the bixch will dwell in self despair….
Kids, you thought you had it bad, Nicole Richie wants to tell you that in fact she has it even worse than you could ever imagine. Confused? Go grab your hair conditioner and listen to Nicole explain her latest existential plight…
usmag: "I'm mixed, and it's work to do my hair, so I learned how to do it well mysel. I have naturally curly hair, so 'natural' beach waves are not so natural for me. I like to braid my hair at night and then let it out the next day. And I also curl my hair with a flatiron."
Oh dear. I like to tend to my locks with a fine tooth comb, getting at those little vermin that make their way up there can be a hell infuriating experience, but then again even I understand the concept of looking my best too.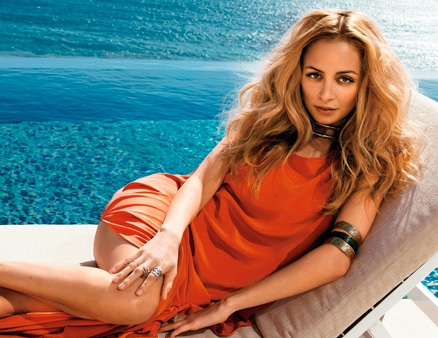 And the mind blowing logic continues:
"I actually think I'm the best hairstylist on the planet," she jokes. To achieve her voluminous curls in the pic above, Glamour.comsays, "Richie's hairstylist, Andy Lecompte, wound her hair in figure eights around pins to get this fluff. Tease for volume, and flat-iron the ends. Prep with a soft-hold gel like Suave Professionals Captivating Curls Spray Gel ($3.50, drugstore.com)."
That's $3.50 more than I pay bixches. A quick spit between my palms and a thorough pulling of my tresses has me almost looking as glamorous as Nicole. Never mind maybe in my next lifetime sweet Jesus will endow me with honey locks that will make mere mortals seethe with jealousy. A pity about all the little vermin though… blah!
Nicole Richie would like you to notice her titties please…