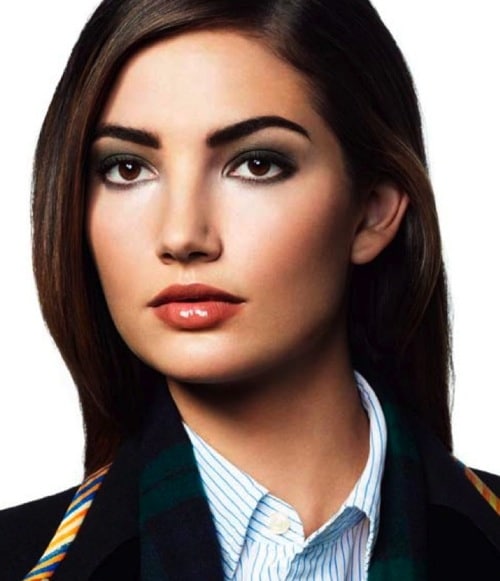 The valedictorian at my sister's high school graduation last year made it a point to dedicate her speech to giving us fellow citizens some sound advice for success. She clearly stated that we should not strive to be well-rounded renaissance men and women, but we should instead focus on one thing that makes us great. She said the world is full of people who are OK at a lot of things, but lacks those who are exceptional at specific things, because all of their time is dedicated to becoming well rounded. This girl got into Yale.
Looking back on this now, after having read jezebel's "White Girl College Problems," an article that tackles the issue of the "unhooked white girl" getting into college – in reaction to the Daily Beast's reportby Steve Cohen – I myself have come to the conclusion that this idea is not that far off. That focusing on one "it" factor can help you reach success; that is if your measure of success means getting into an Ivy League.
I myself, not having graduated from an Ivy League school, and also having known tons of "failures" and psychos who came from them, as well as ridiculously successful (I'm talking mega millions successful) people who started their careers in this country not knowing a lick of English, do not necessarily warrant success as getting into a good school. I think that analyzing one's education will give you just a fraction of insight into a person's potential.
What is that saying? "The SAT only tests how well you can take the SAT." I remember hearing this during prep courses. And it's true. The SAT, as well as getting into Ivy Leagues, or becoming a perfect "white girl", is all about jumping through hoops. Our system is set up this way.
Finish elementary school with good grades, hoop. Get into honors courses in middle school, hoop. Graduate high school with a phenomenal GPA, as well with hours spent in the glee club, on the dance team, working on non-profits, and looking stunning all at the same time. Hoop, hoop, hoop, hoop.
Then, the greatest hoop of all, get into an Ivy League! Oh how proud mom and dad are. Oh how jealous they make all the other parents at family functions.
Ok great, but then what? Graduation eventually comes and real life finally starts. I hate to say it but all that time you focused on hoop jumping leaves you coming up short.
If you're super hot white girl who can live off daddy until you bag a rich man and a reality show, then congrats you may have made it, but if you're a white girl who actually wants to work then you may have a problem.
You start searching. What job is going to pay for your one specific college catered talent? Where do excellent test takers apply? You find yourself screaming, where is my next hoop damn it?!
All of a sudden being well rounded becomes a very important credential, and the carefully planned hoops dissolve, leaving poor white girls confused and without a known path to follow, a sudden obstacle faced for the first time. Ugh, major white girl problem.
The issue of perfect white girls priming themselves for the prestigious Ivy League roll is even prefaced by Pete Silberman, dean of the upper school at LA's Harvard-Westlake, who offers this:
"We are seeing colleges really looking at whether kids are applying because it is a good fit or whether that college is the next-most-prestigious place they can get in. Colleges want kids who really want them; where it is a good fit."
Now to beg the question, what exactly is it internally motivating all of these white girls to attain the badges, along with the bells and whistles, that will get them into these schools? Are they looking to leave a legacy? Are they in search of job security, something that today is even scarce for an Ivy League student? Will their parents be severely disappointed if they do not follow in their footsteps? Are these white girls searching for social pedigree, to be auctioned off correctly with other suitable mates? Do these girls actually, deep down inside, away from class status, judging eyes, and fear of monetary failure, want to go to these schools? Or do they see it as just another hoop that they need to clear?