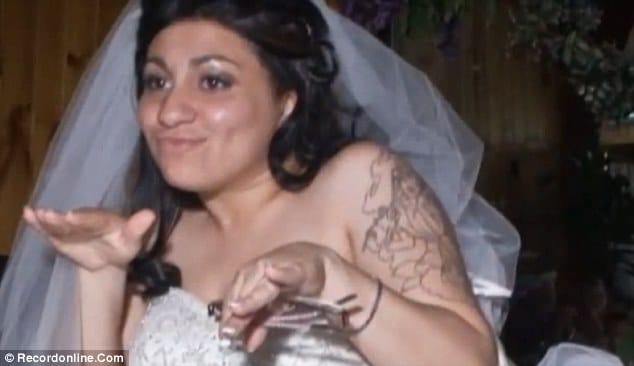 Jessica Vega would like to teach you this morning how to bilk your friends and relatives and then some….
Congratulations Kim Kardashian, there seems to be a new heartless bixch bride in town, and this lying lady takes the cake. Well, she took money from her family, friends, and various strangers to buy the cake, fund her extravagant wedding, and pay for a wonderful honeymoon in the Caribbean, under the false pretense that she was dying from Leukemia. Even Michael O'Connell, former husband of the 25-year-old scam artist Jessica Vega, had no idea that his wife was healthy, having been convinced prior to the marriage that she had less than a year to live.
It all started in 2010 when New Yorker Jessica Vega was only 23, and decided to tell her entire community that she was suffering from a terminal illness that would soon take her life. Playing on emotions Vega received thousands of dollars in gifts, as well as donated items, which consisted of crucial staples of her wedding, such as her gown and wedding rings. Her story was even written in the Times Herald-Record, prompting more donations to flow Vega's way.
The Daily Mail reported: "The reception was attended by 60 family and friends who had all give money to the tragic cause along with many strangers who read about Vega's plight in their town newspaper in Newburgh, around 75 miles from New York City.
Friends donated everything from her dress to a two-week honeymoon in the Caribbean so that the then 23-year-old could enjoy a happy start to married life before succumbing to the disease.
She reportedly received thousands of dollars and wedding presents.
Four months later, O'Connell revealed that Vega had been faking the illness and he had been duped into marrying her after she showed him a letter from her doctors with the grim diagnosis of acute myeloid leukemia."
Vega's husband, and the father of her child (they now have two children together) noticed after the honeymoon that his wife's condition was not worsening. When he called the doctor to discuss Vega's symptoms, he found that she not only wasn't a surgery patient at the office, but that the documents he had previously read claiming her illness by a doctor in Westchester were in fact forged.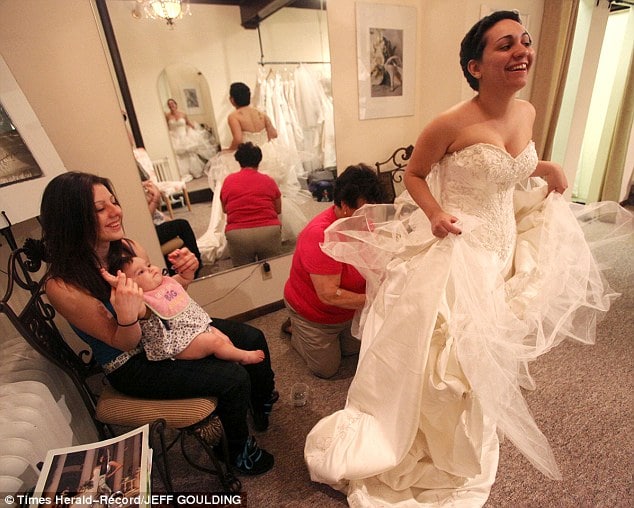 The mail then gives us a look into the psychotic mind of this woman noting:
"Vega has denied making up the cancer story and said at the time that she and her husband separated because he was physically abusive."
How horrendous can this get? How could this woman have the audacity to pretend to be suffering from an illness that plagues so many, taking countless lives?
Don't you fret dear reader because naturally our hawt bixch karma has kicked in and Vega will face five counts of grand larceny and one count of scheme to defraud for her deplorable scheme. She was taken into custody last week and after pleading not guilty was being held in Orange County Jail, New York, on $10,000 bail.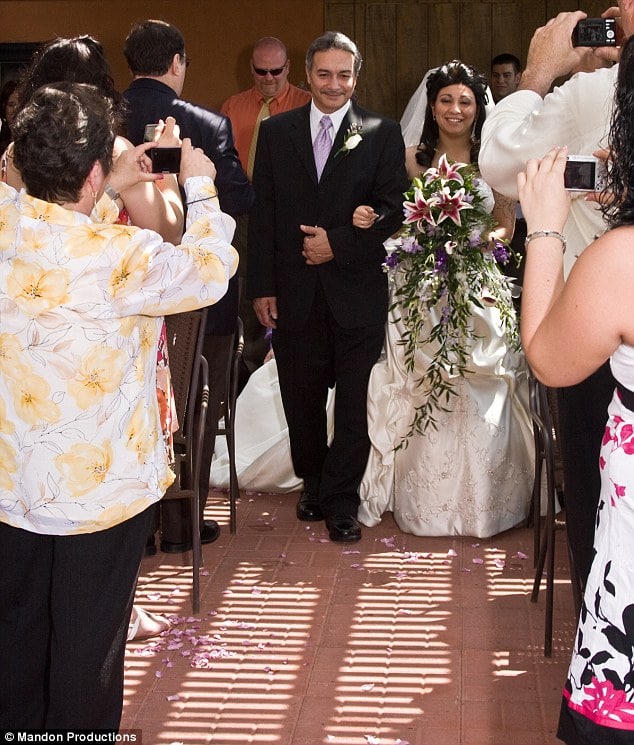 Eric Schneiderman, state attorney general, gave further insight into this charade by telling the Times Herald-Record:
'By pretending to have a terminal illness, Vega inexcusably took advantage of the community's hearts and minds, and profited off of their generosity.
'Our office will hold this individual accountable for fleecing the public through lies and deception.'
Oddly enough, some who donated, as well as Vega's former husband O'Connell (who she has since reunited with and together had a second child), do not feel that she should face jail time for this scam, but instead should receive appropriate mental help.
O'Connell told Times Herald-Record, "She's a good mom, and that's all that counts at the end of the day. I want my kids to have their mother back."
Let's all hope Jessica Vega doesn't end up one day being legitimately diagnosed with leukemia or any other life threatening disease, cause I doubt there will be too many takers dropping by her hospital bed, or will there?