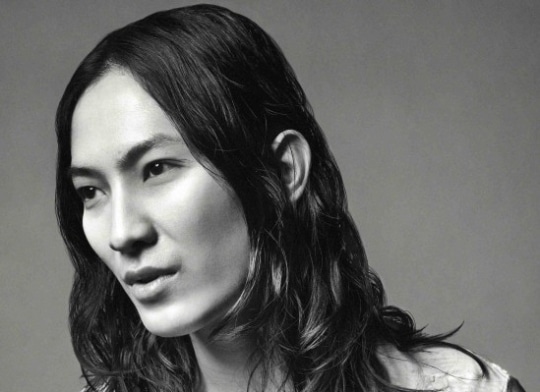 Looks like the fashion industry is in a bit of turmoil. Yesterday it was the revelation that uber designer and American fixture Marc Jacobs gets by by not paying his models here in the US when it comes to the runway season (but he pays them in Paris, France cause labor laws demand designers to do so)  and now it looks like we have a new contender for possible sleazy corporate behavior. Who you wonder? Well America' s next must have fashion designer of course, Alexander Wang. Hmm, anyone notice a pattern here…?
racked: According to both the New York Daily News and the New York Post, a Queens man has accused Alexander Wang of operating a sweatshop in a new $50 million lawsuit. The suit comes from Wenyu Lu, a 56-year-old former Wang employee who says he passed out after working 25 hours without a break.
25 hours without a break? Kids I just passed out reading from the start of the paragraph to the end of the paragraph, never mind scraping my fingers against a needle and wringing my eye balls to make sure that bixch needle sews Alexander all the millions off the back of my soul. But that's just me…
The tabloids' accounts diverge slightly, though. The Daily News quotes Lu's lawyer as saying that he's hoping to sign up other workers for a class-action lawsuit. But the Post reports that thirty workers have accused Wang and his brother, Dennis, of forcing them to work 16-hour days "in a suffocating, windowless, 200-square-foot room" at 386 Broadway just south of Walker Street.
Kids. I'm besides myself. What ever happened to love thy worker and treat them with respect? This is after all America right? Please tell me that workers still have rights here? Of course I have a gut feeling they are dispensable but really 16 hour days in windowless 200 square foot rooms? I at least hope Alexander pays overtime right? Do you think Alexander pays overtime or would that be too much to ask?
But it gets worse. Move closer to the window as you get ready to throw up in disgust  one of the workers explains to us some of the more savory aspects of working for one of America's big names in fashion.
Lu says he was ultimately hospitalized for several days after he passed out. When he complained about the sweatshop's conditions and applied for worker's comp, says his lawyer, he was fired. The Wang camp had no comment for either paper, though they did tell the Post that they had not yet been served with any lawsuit.
Hmm. Hasn't been served yet? Are we to believe this story? Are we to believe Alexander? Is this atypical of what passes for good conscience and business practice in the fashion merchandize industry and generally industry as a whole in America ? Then again maybe you can do without the $295 Alexander Wang t shirt this spring….?