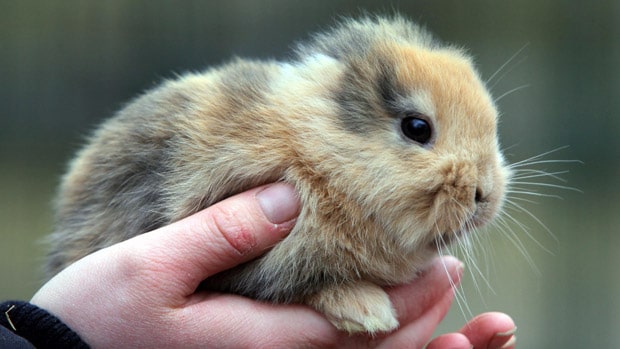 Til was an instant fame whore because he was unlike any other bunnies – he was earless! Yes, you heard it right; he was a bunny rabbit with no ears!
So like all fame whores we know, Til took this endearing and unique quality and hopped ran with it. Unfortunately, however, he did not run far enough.
Our poor adorable Til met his tragic death today when a television cameraman accidently stomped on him at his "coming out" press conference.
CBC News Reports: "During the filming, the cameraman took a step back and trod on the bunny," Dempewolf said in an interview on Wednesday afternoon.
Til died immediately on impact, experiencing no pain.
It is always terrible to see the media bring rise to a star, and then quickly, without rhyme or reason, stomp on them. Oh the irony!
All kidding aside, I feel terrible for Til. The poor guy never stood a chance. Not only was he born earless, but he was killed before his own press release even began!
Til had more talent in his tiny fluffy body, than the majority of reality stars who have their own television shows, and so today, we mourn a star.
If I could speak to Til today, I would tell him this:
Don't worry chic little rabbit; there is nothing more fierce than dying at your own press release. You are a STAR. Now hop along in heaven, and don't you fret, that cameraman will never work again!