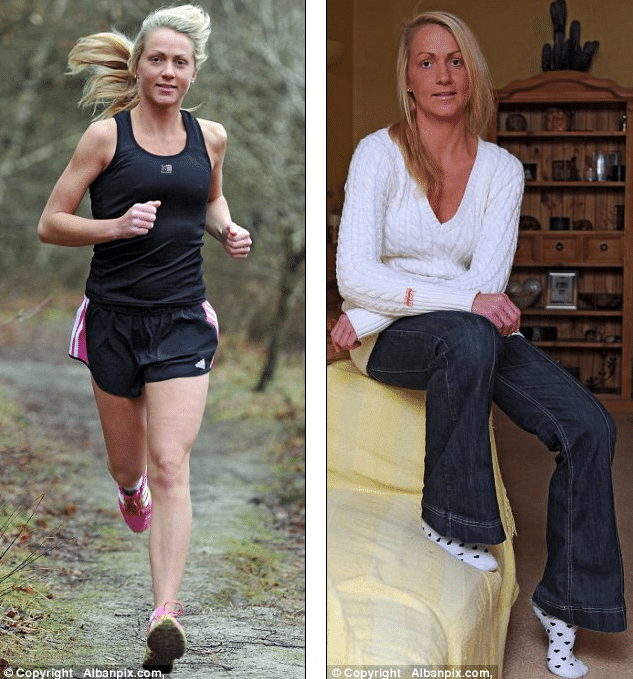 What doesn't kill us makes us stronger, and running, which almost killed Harriet Smith, makes her stronger too.
In honor of her weight gain and ongoing improvement, the 26 year-old recovering anorexic is taking to the pavement to complete the London Marathon.
Harriet's sickness began when she was 14 years old and became obsessed with "eating healthy." Soon, the 5'8 runner lost about 56 lbs. and began to spiral into a state of frailty and sickness.
Harriet told the Daily Mail UK, "The doctor said I was weeks from death. He said my heart would just stop beating."
The Daily Mail also reported that her Body Mass Index was just 10 – someone with a BMI of below 18.5 is considered underweight. She was sectioned under the Mental Health Act in July 2005 and spent a year in a specialist eating disorder clinic. Harriet was fed through a tube and kept under watch and gradually gained weight.
Now, Harriet claims that she has taken back control of her life, and by the looks of her pictures, it seems that she is doing much better. She is excited that running in marathons will inspire girls like her to get a hold on their lives, and also looks to raise £2,000 for the animal charity PDSA (another marathon she is running – although wouldn't it be more fitting for her to raise money for anorexia awareness? Weird).
I am happy that Harriet has found a way to gain strength both mentally and physically. If she can balance eating and running properly, then hopefully her recovery will continue without relapse.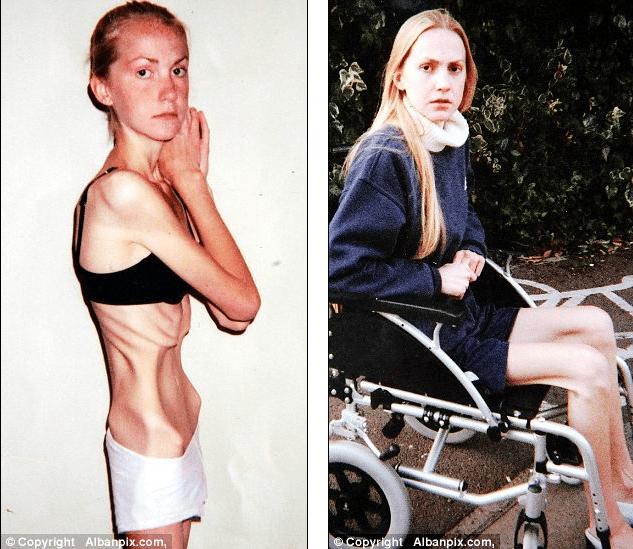 Nonetheless, the basis of this story is daunting. Harriet's severe weight loss began with her desire to "be healthy." She changed her eating habits and started running to "be healthy," and ended up spiraling into a disease that came close to killing her.
I think it is time that we define what "being healthy"  is. If losing extraordinary amounts of weight means that you are healthy, then I think we have a problem.
Surely Harriet thought this way, she continued to lose and lose until only death would await if she lost anymore.
There is a fine line between being skinny and being healthy, and I think our society is quite confused when distinguishing the two. How could we not be? Skinny is sexy, so it must be healthy, right?