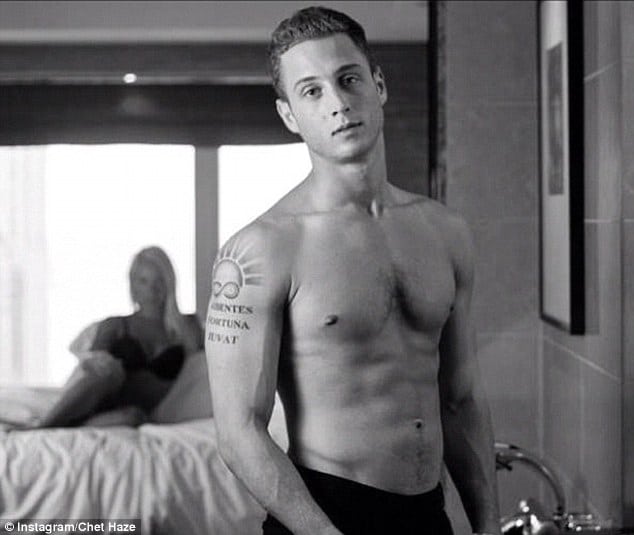 Chet Haze is a preferred hawt bixch too.
Kids, the drool is slinging back from the top of my tongue to the far reaches of my bedroom. Then again that's just me passing by idle afternoons staring deeply back into the eyes of the latest hawt bixch who has taken to tweeting his essence and hawt pecs to the universe. Not that I mind…
Twittered the hawt bixch: 'Ladies… This is for you,' 
Of course the tweet went viral (was there any doubt?) resulting in a new volley of twitter followers hoping to get on the Chet gravy train.
Wrote the bixch this morning: 'Wow, 300 new followers overnight? Lol, I should have took my shirt off a long time ago,'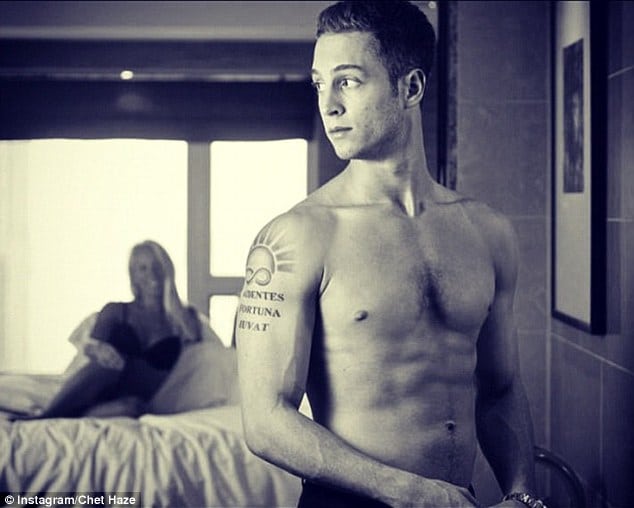 But Chet of course doesn't want to have it too easy. Upon deciding he was going to be a hawt bixch for the masses he took the extraordinary step of changing his name (Chester Hanks) rather than go with something a little too identifiable:
'I took the name back as a kid,' he told The Huffington Post last year. 'When people didn't know who I was in terms of who my dad was, I wouldn't tell them.
'I would tell people my name is Chet Haze, because it sounds like Hanks, so if I slipped up – If you say Haze, it almost sounds like Hanks.
'So when I started [my music career], that's what came to mind. Like, what is the name I go by when I'm just doing me, you know what I'm saying?'
Isn't it time you also used your daddy's credentials to leap frog your career too? Unless of course you already are?
Sign up here for more of Chet's sexy images bixches…