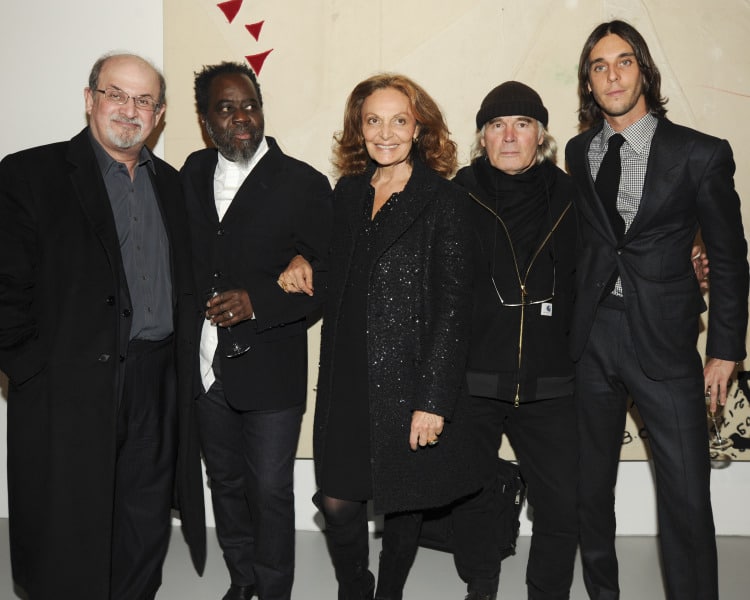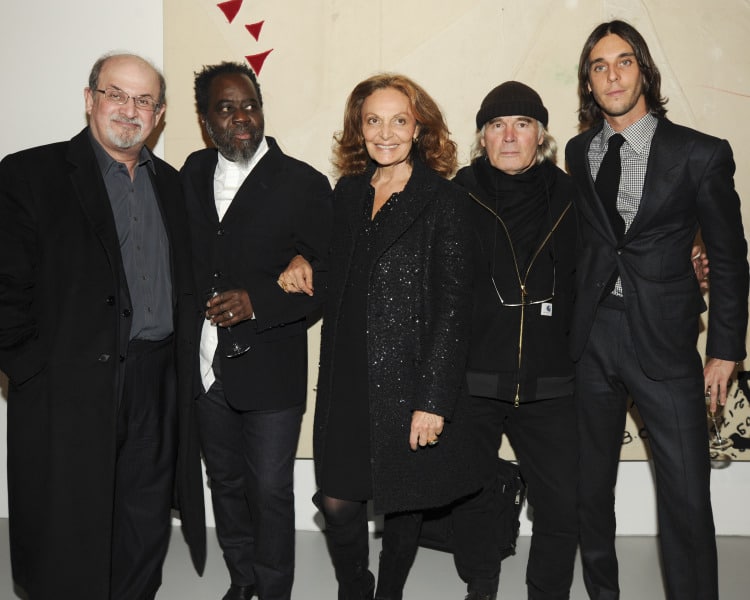 Tuesday night saw the jet set descend downtown for Vladimir Restoin Roitfeld's presentation of art world stalwart Ouattara Watts' latest body of work. Simply titled 'Vertigo' (Watts' confided to me that it was indeed with a sense of vertigo when he set about his newest body of work, picking up from an endless barrage of experiences and sensations when putting his newest work together), the exhibit was the artist's first major exhibit in 9 years.
Combining traditional painting, native emblems, and collages of everyday materials, Watts' wide canvas paintings imbue a sense of trepidation, the unknown in vivid color and overlay- forcing one to ultimately one to draw within themselves to come to terms with Watt's work who hails from an aesthetic which parallels that of abstract artist Jean Michel Basquiat, who reached their peak in the late 80's.
Asked to reflect on the importance and why now of Mr Watts' work, Mr Roitfeld offered this scoundrel that he had always found Mr Watt's work refreshing and the pinnacle of the abstract expressionism.
Ouattara Watt's work has been featured prominently in numerous group exhibitions, including Documenta 11, Kassel, Germany; the 2012 Whitney Biennial, New York; the 1993 Venice Biennale; Black President: The Art and Legacy of Fela Anikulapo-Kuti, New Museum, New York; and The Short Century: Independence and Liberation Movements in Africa, 1945-1994, P.S.1. Contemporary Art Center, Long Island City.
(article and images continue next page)