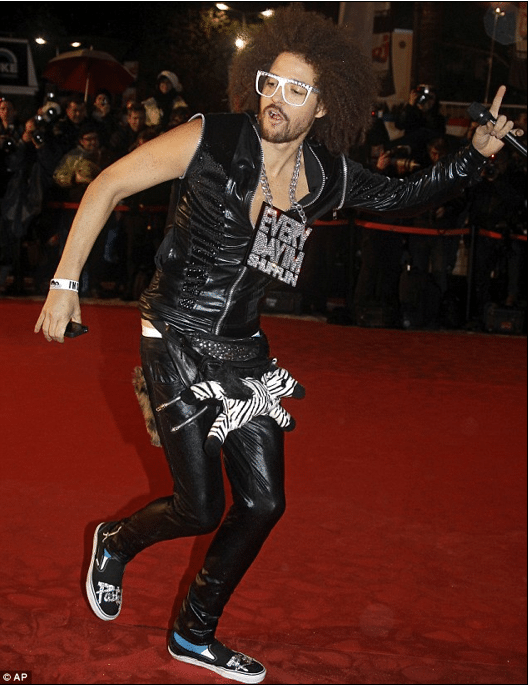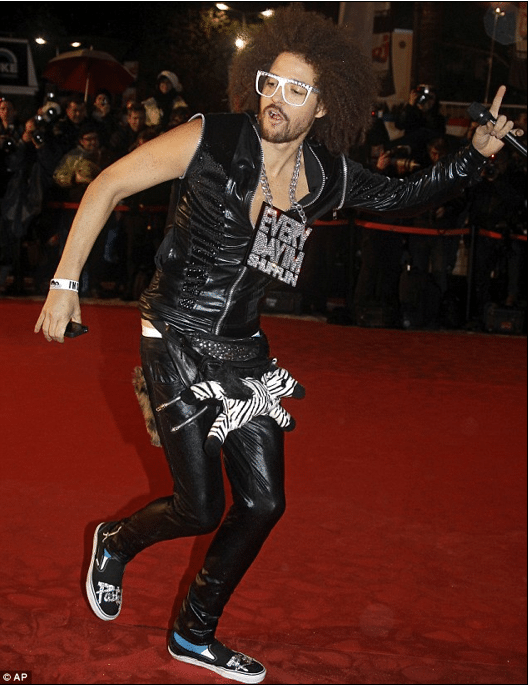 Kids, it only took one look and I knew it was lust at once. Redfoo had me cock strapping against the floorboards as soon as I saw his zebra leather painted ass jigging at the Palais des Festivals et des Congres in Cannes.
Tweeted the 'sexy and I know it' rapper "…in Cannes bitchhhhh. About to take a disco nap. Then beat rockin tonight baby babies!" and that's when my ass turned towards the following youtube video and rummaging through my cupboard for my own left over Halloween jumbo wig.
If only we could all be blessed with RedFoo's impeccable sensibilities too…. Not to fear Scally still loves you xoxo.
Hawt bixch….