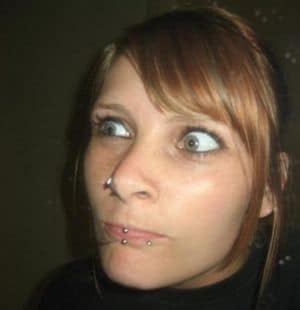 First pictures of Justin Bieber's love child appear. Do you notice the resemblance?»
Mariah Yeater wants to explain to you how she tried conning her ex boyfriend that he was the father of Justin Bieber's baby too.»
Fame. Here one minute, gone the next. But in Mariah Yeater's case, fame is just starting to whiz its head out of the morning window- and how….
It may be true that Justin Bieber,the hawt little bixch that makes tweens the world over go dizzy may be his own hawt mess, but who it seems might be making her very own very fashion statement is Mariah Yeater who has suddenly entered the merry go round of impending celebrity whoredom now that she has come out and alleged that one crisp evening she rode Justin's peen and the bixch made her pregnant-hence the little Yeater that Mariah likes to share with you and me on the cover of Star magazine.
Not to be outdone by Justin's trendy little bob and trendy tattoos Mariah has now also come out with her own set of hawt tattoos and piercings which is sure to have you chomping on the bit as you loudly wonder to yourself maybe it's 'high time'  you placed a call to Mariah in the hopes of scoring some insider grooming tips too.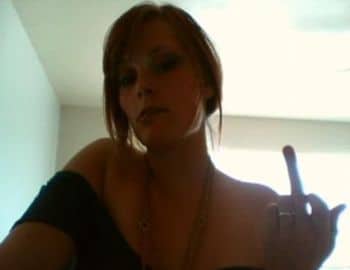 But while Mariah might be looking hawt and pretty for the cameras, Bieber fans aren't necessarily sharing in all the joy and fun of Mariah stealing their man from them.
Tweeted one mentally disturbed Bieber fan:
'I could kill this b****, really she messes with my baby!!! SHE IS SOOO DEAD.'
Which is just a friendly way of saying if Mariah ever thought of moving to New Zealand now might be the time to make the move.
Either way me thinks Mariah is here to stay for at least another 3 more weeks but if she manages to get them piercings rocking the fan fare could last all the way until the end of the year, assuming of course some Bieber fan doesn't run her over with a steady fist punch.
Such are the joys of trying to steal your baby's daddy from daddy's unrelenting fans…
Did my hero Justin Bieber impregnate a 20 year old woman, if so she is liable for statuary rape too.»