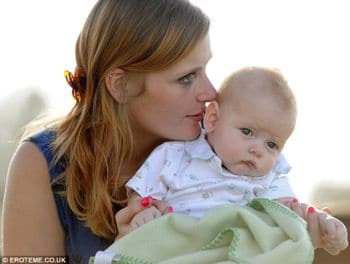 Is he or isn't he? Tristyn Anthony Markhouse Yeater may just well be Justin Bieber's son, assuming you believe the child's mother and notice an uncanny familiarity between the young boy's admittedly heart wrenching pout and that of Justin's.
Kids, it's time to take out the magnifying glass and ponder to yourself is the little critter in front of us the love child of Justin Bieber?
Says our impending fame whore Mariah:
'Look familiar? I pray that Justin sees theses photos, looks at Tristyn and knows in his heart that this is his child and out child. It's going to be a nightmare for all of us if he keeps denying it.'
'I just want what is right for our son I feel terribly hurt that we have been abandoned and none of my calls to Justin were returned.'
Haven't returned any phone calls? Surely Justin can do better than that? A quick peek a boo to little Tristyn would cheer the little critter immeasurably. Then again a quick deposit of a few billion dollars may even have a more profound effect.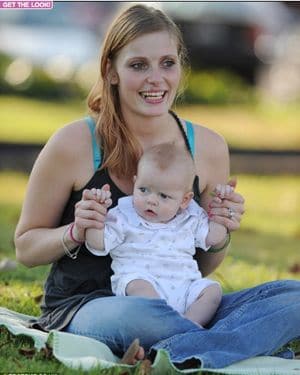 Our collective hero Justin Bieber to date has strenuously denied allegations that the child is his and has gone so far as to say he has never met the woman. On Friday morning's Today show he had this to say:
'I know that I'm gonna be a target – but I'm never gonna be a victim.
'I think that it's just crazy because every night I've gone right from the stage to my car.
'It's crazy that some people want to make up false allegations.'
False or not a paternity test will clear things up for all of us- but either way me thinks the little critter is damn handsome and does bear a striking resemblance to the Bieber but then again maybe Justin might want to do young Trystyn a favor and at the very least become his godfather- a few crisp 1000 dollar bills every Christmas ought to shut his mother up…and bring a smile to our collective faces.
Mariah Yeater wants to explain to you how she tried conning her ex boyfriend that he was the father of Justin Bieber's baby too.»
Did my hero Justin Bieber impregnate a 20 year old woman, if so she is liable for statuary rape too.»
Justin Bieber's new momma friend, Mariah Yeater wants to show you her pierced tongue and kinky tattoos too!»