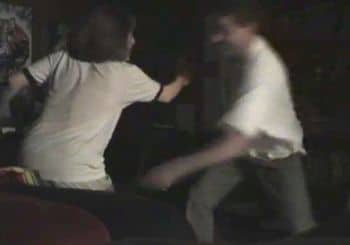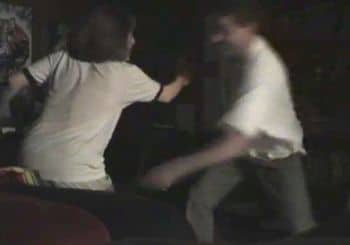 Is it just a coincidence that the most unsavory things keep happening in Texas …?
A you tube video has started making the rounds of a family law judge (purportedly Aransas court judge William Adams) and his wife (who alternate turns) viciously beating their 16-year-old cerebral palsy afflicted daughter.
The video first shot in 2004 remained in the possession of the daughter until she decided earlier last month to release it after as she claims 'holding onto it until the right time, specifically after having received a barrage of harassment in a phone call from her father.
The footage itself, disturbing to watch shows the young woman being subjected to stinging punishment at the hands of her parents who take turns repeatedly striking her with a leather belt across her backside and legs. At one point the father is seen stopping the mother taking on the belting and then the father once again re-entering the room to resume beating his daughter albeit with a new belt.
The horror and irony of the situation can hardly be lost on one hand here we have an individual who has the trusted role as family law judge and on the other here we are seeing him brazenly beating his daughter without remorse or within a barometer of reason. It is as if he is unleashing all the torment of his office on his daughter, the effect of which is horrendous considering her disability. In the end one can only wonder what type of punishments this man has administered in his capacity as a judge and whether we should allow such an individual who has an extreme affinity to personal family discipline should be allowed to decide the fate of other individual's family grievances?
Beat you to submission? Maybe the judge could use a taste of his own medicine..
As an aside, Judge Adam's wife has since left the marriage claiming she left after suffering emotional abuse. For her part she has publicly apologized for participating in the beating, where as Judge Adams has not been seen in his chambers all week nor has any comment been issued from his persons.
It is yet to be determined if he will be brought in front of any disciplinary hearing although one can imagine a civil law suit in a family law court in the not too distant future.
"Beat you to submission?" So much for good discipline… from someone who should know better.