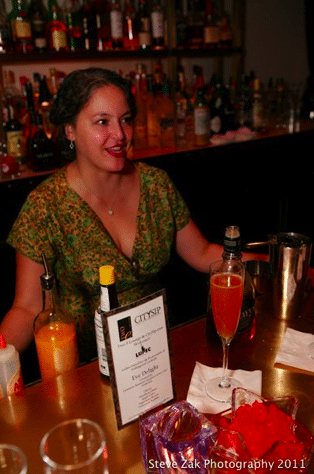 I have always considered myself a gin gimlet-on-the-rocks kind of girl. Partly because the addicting sting of gin going down my throat is a great way to get the party started and partly because its oh-so-vintage chic. Last night, my passion for vintage chic left me in good company.
The ladies of Ladies United for the Preservation of Endangered Cocktails or LUPEC alongside Blaine Ashley of citysip threw an event at The Pierre in accordance to their mission of saving classic cocktails from extinction "as a small measure of remembering those great women and their great cocktail parties". Passionate about the Gin Fizz, the Widow's Kiss, and the Singapore Sling, the ladies throw gatherings to celebrate cocktails that may soon be forgotten.
And so it was, last night, the ladies of LUPEC threw a fabulous event replete with good music, hor devours, and of course… cocktails as prepared by Lynette Marrero.  The DJ played tunes while guests sipped on the signature libations list while vying for the door prize of a night at The Pierre.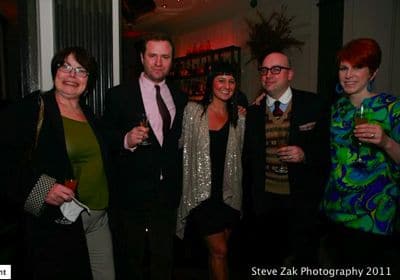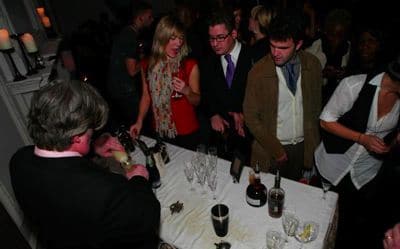 Me, armed with my drink ticket bee-lined to the bar after surveying the well-dressed crowd. The stylish bartender handed me a peach colored concoction in a champagne flute. As I finished my first bellini fast and then made my way to the bar for a second, I noticed that everyone was chatting. An air of intimacy and sophistication filled the room.
As a firm supporter of a chic lady with manicured nails and a stiff brew, LUPEC is a worthwhile cause as it preserves a lady's right "to create a secular "coven-like" atmosphere in which Classy Broads of today can invoke and honor the spirits of their Forebroads"
Happy drinking ladies.