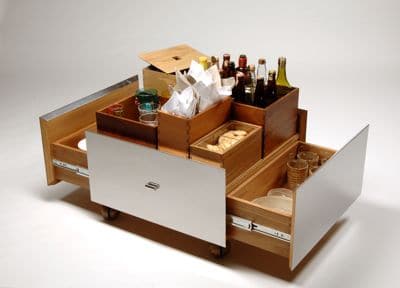 Founded by Carlos Junqueira, Espasso, which means "space" in Portugese, hosted yet another exhibition featuring six decades of Brazil's pioneering designers and architects, including: Etel Carmona, Arthur Casas, Dado Castello Branco, Branco & Preto, Claudia Moreira Salles, Lia Siqueira, Isay Wenfeld and Jorge Zalszupin. Elegant banisters, trellises, vases and water fountains–once situated on pavilions with spiraling staircases or in low credenzas framing supreme garden living—make their New York City debuts, continually at this Soho location.
Vases, coffee and dining tables and bookshelves intended for the home or office, sprawl elegantly throughout the gallery's two floors. The top floor–intended for newer artifacts and encasements—supersedes the basement floor, which is set aside for vintage works from the 70's.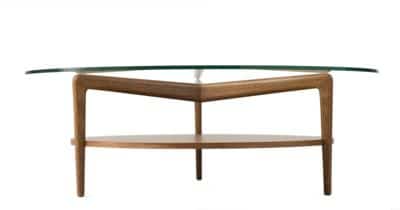 Generous heaping of champagne, raw colorful vegetables and hors d'oeuvres evoked the tropical substantiality of Brazil, Hawaii and the Caribbean. Delving into a book, copies of which recurred throughout the duplex, entitled "The Tropical Modern House," by Raul A. Barreneche, I came to better contextualize the furniture scattered throughout.
Encasing really interesting descriptions and photographs of open-aired kitchens, breakfast terraces and glass enclosed kitchens— I recognized the sources of motivation for many of the furniture pieces being sold. Hefts of Carrara marble, adjacent to sleek showers opening into bedrooms evoked somewhat of an urban tropical feel.
Constructed from native woods and grids of woven links, many architectural masterpieces present in the gallery complement these royal villas of the Tropics. Sumptuous living rooms that leak out into "pergolas" or garden living—require the proper furniture. Urban apartment tenants, requiring hints from the virgin rainforests, too require pieces of similar necessity.
A chic evening indeed…