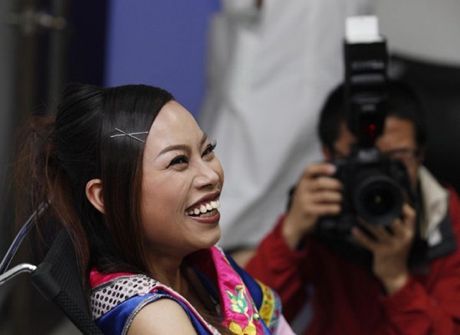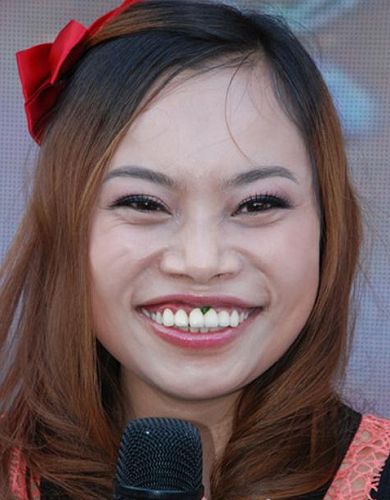 At least nobody hates her sort of here yet…
She may be infamous back home, but you wouldn't know it (unless of course you watch a lot of Chinese TV) should you come across one sprightly looking young woman working as a nail salon assistant at one of the many obscure nail salons that litter Brooklyn, NY.
What brings her to NY then you wonder? Frankly Feng Luoyo could no longer take all the attention that the national media were  bestowing upon her. In fact so much attention was she bestowed, a cursory walk down the road would see Feng Luoyu, a one time bachelorette celebrity jeered. Her crime you may wonder? She dared to unabashedly express what she was looking for in a potential husband. Unfortunately what she was looking for didn't go down too well with the general populace…
"He must be a post-graduate of economics from Tsinghua or Beijing University, with a height of 5 feet 9 to 6 feet. He must have never been a father, and any ex-girlfriends must not have had abortions. He has to be a native of eastern coastal China. He should not be an employee of state companies, but it's OK if he works for PetroChina, Sinopec or top banks,"
Hmm, not an employee of a state company and mustn't have had any ex girlfriends who've had abortions?  Well, I'm sure there would be a lot of men who could qualify for not being an employee of a state company, but as for never having had a previous girlfriend with an abortion? Now that's tricky territory, and never mind that most men in China are shorter than 5'10. Of course it's also worth noting that Feng's ideal husband must have a very good employer, but you get that hint when she insists her potential mate mustn't be a state employee. Then again, one has to understand at least in Feng's mind, Feng is a very special girl with a very particular palette.
But just in case you're wondering how popular Feng really is, here are some sobering statistics:
She is said to have 1.4 million followers on Weibo, China's version of Twitter — started in 2009, when she handed out fliers in Shanghai in a bid to meet Mr. Right.
But to fully understand the degree of reaction her fellow Chinese had to Feng's demands, one must appreciate the acute situation in China where men outnumber women (which shouldn't surprise anyone who is aware that China like many pan Asian states, including India, has a long standing tradition of favoring males almost to the point that some expecting mothers will seek an abortion should they find out that they are pregnant with a girl), and how Feng's seemingly innocent demands touched a very raw nerve given the imbalance of men to women, which these days has finding a wife become quite a competitive sport.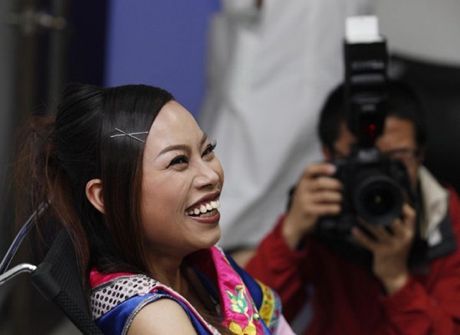 Whilst in China, Feng appeared on a TV show aimed at helping find a potential boyfriend, hence her infamous nickname, Big Sister Feng, which eventually saw her being ridiculed for her self purported intelligence (I guess it's better to play dumb when you're a woman right?). An impression Feng was happy to play up to, to the detriment of many what wonders were bitter potential suitors.
Nevermind. These days, Feng is tending to nails, content to have escaped the pressures and inconsistencies of life abroad. Of course if you ask her now what type of man she's looking for, she'll pause, think to herself and declare: a real man with an Ivy League degree.
Reflecting further, Feng has the following to offer:
"Men ask me out all the time. But none of them are suitable."
Such are the aspirations and thoughts of an ex celebrity one nail assistant girl at an obscure nail salon somewhere in Brooklyn, never mind her co- workers.
Hmm, anyone for a pedicure?