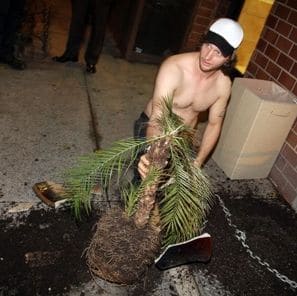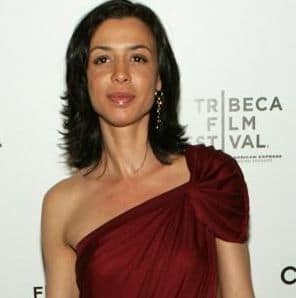 YOU TALKING TO ME?!
Oops…Looks like life in one celebrity lane got a motsa out of control last night as famed daughter of Robert De Niro and no slouch herself, actress producer Drena de Niro lost her composure when she happened to run into her ex, Austin Young in Greenwich Village, NYC last night.
nypost: Robert De Niro's daughter flew into full "Raging Bull" mode last night — attacking a former flame in a fist-flying frenzy in Greenwich Village, witnesses and cops said.
Actress and producer Drena De Niro, 43, allegedly attacked ex-boyfriend Austin Young, 32, as he walked his dog on Downing Street at about 8 p.m.
Young told The Post he'd stopped to chat with a neighbor when Drena — who was adopted by her Oscar-winning dad when he married her mom, Diahnne Abbott, in 1976 — stormed over and slugged him in the face.

Kids, who doesn't like being smacked in the face by an ex once in a while? I can personally attest to the fact it has to be one of the most bitter sweet experiences one can be exposed to. But really more on the bitter side…(yes my ass was hauled in for questioning later that day- while she returned to our home to pack her stuff and rob me of certain items on the way out, but the police later assured me I should just take it like a man).
The Post goes on to recount how our collective hero Austin stood there like a mensch as Drena continued beating on him for 45 seconds 15 minutes before the cops were called over. At one point during the beating, Drena smashed a potted plant outside Austin's building.
Apparently Drena never got over their bitter demise of their relationship late last year. Of course rumors of Austin's new hawt squeeze recently moving into his downtown pad didn't help matters either.
But here's the part I like best:
Young can't believe she wasn't arrested, saying, "If the roles had been reversed, I would have been arrested.
"I feel like I was bullied by celebrity power."
Bullied by celebrity power or pussy power? So much for the notion it's a man's world, right…?