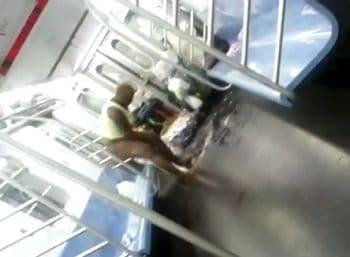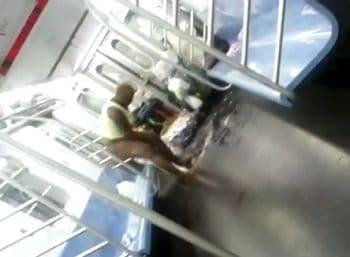 Are you in urgent need to clean yourself? In that case why limit yourself to taking showers at home when you can now take them on the subway too.
Isn't it about time you smelt peachy clean for your fellow subway rider too?
The video below will explain all…
Crazy Naked Racist on the 6 train. 'Yo nigga' is buggin'
STUDY DECLARES NYC SUBWAYS ARE DIRTY.
HAVE YOU HAD A CHANCE TO PLAY WITH THE UBIQUITOUS HERALD SQUARE SUBWAY RAT YET?
ARE YOU UP FOR WEARING THE DISPOSABLE SUBWAY RIDING GLOVE?
BLOODY LOCO IS WAITING FOR YOU BY A SUBWAY NEAR YOU!
DID YOU GET INTO A SUBWAY SPAGHETTI BRAWL YESTERDAY AFTERNOON?
Blood bath on the number 6 train local
OBSERVATIONS ON THE L TRAIN. NYC.