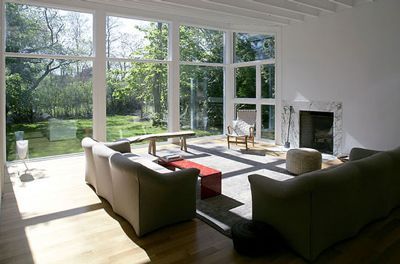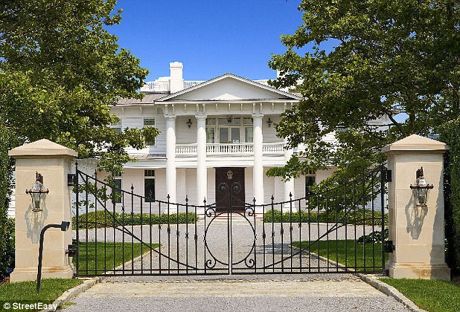 Been for a drive out to the Hamptons lately? Wondered to yourself about all those young kids sauntering around in their penny loafers? Well you probably ought to, because they're the kids for the longest time you couldn't stand (I should know, I was once one of them) who are now become the saviors of the Hamptons. Or to be correct, aside from the odd Russian oligarch billionaires they're the ones propping up the Hamptons real estate market and then some…
Welcome to the deign of the young Wall St trader who's now become the wet dream of Long Island realtors.
dailymail.co.uk: Wall Streeters, emboldened by the return of big bonuses and hopes of a light at the end of the recession tunnel, are buying in the Hamptons.
The summer playground of wealthy New Yorkers has seen a 59 per cent jump from the first to the second quarter of this year.
A report Suffolk Research Service shows overall residential sales in the East End's five towns jumped from $596million in the first three months of 2011 to  $948million in April, May and June.
How interesting that the rest of the nation is hemorraging from loans that have gone bad which to date has seen significant decreased home values whilst  in this forever sunny enclave of the Hamptons property rises are on a tear. On one level it signifies the furthering of the class divide endemic in the United States but on another level it reinforces the notion that rich people or to be astute, people who are positioning themselves to become rich are heavily investing in one part of town where as long as its perceived as the venue du jour will only continue to prosper. Call it classic wall st trading, keep buying those assets that keep going up and quickly discreetly dump those assets that you can no longer stand to look at anymore.
Research Service owner George Simpson told the New York Post: 'I was astounded by these numbers.
'It looks like the 28-year-old Wall Street guys are back hunting for $3 million houses.'
Southampton Town figures represented the biggest jump, with sales spiking from $384 million in the first quarter to $632 million in the second, a 64 per cent rise.
The total number of homes sold in the town rose from 224 to 332 units during the period, which is a 48 per cent boost.
The average price there jumped from $779,000 to $910,000, a 17 per cent rise.
East Hampton Town numbers were also significantly up, with sales increasing from $144 million in the first quarter to $232 million in the second, a 61 per cent jump.
The number of homes sold went from 115 to 153, a 33 per cent spike, and the average sale price hopped from $795,000 to $970,000.
'They should call it Hedgehampton out here,' said Prudential Douglas Elliman agent Lori Barbaria.
Hedgehamptons? Well that does have a rather sexy tinge to it, and that is probably the point of following the perceived winners. In a moribund market where a slack housing market to date has yet to yield significant rewards for those investors willing to buy considerably cheaper assets it has become classic textbook theory of holding onto your winners and absolving yourself of the losers. Such, if one looked at life as a whole, could be the over riding philosophy of living in a dynamic capitalistic environment.
What one also has to remind themselves though, the Hamptons isn't just necessarily a venue that one plonks vast sums of money because they necessarily see it as an investment value (after all real estate values there are frothy to begin with) but also because it has the cache of being the preferred playground of a certain class structure. And if there's anything true about aspiring New Yorkers, they all want to be where the money is. Or to be correct, them young wall street traders want to be where the hot babes (in search of the golden carrots) and perceived pedigree is. In some sense that's what is being bought here- not necessary fair value, but class, pedigree and access to a certain audience and cache.
But for all the hoopla there is caution in the wind:
Miss Barbaria added that Russian businessmen have also been pouring money into the Hamptons real estate market, easing an inventory glut that had weighed down sales in recent years.
'It's not just the super-high end of the market,' she said. 'Even the low end, which is $1 million