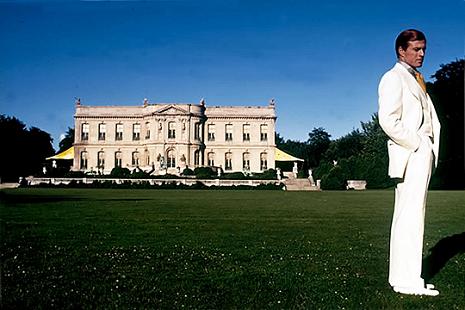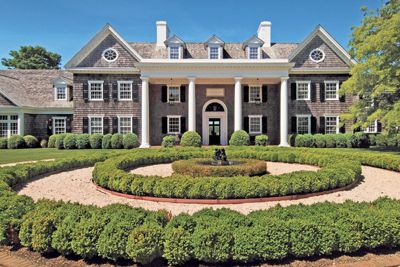 You know it's a Monday morning when the NY Trash Post puts us mere mortals on high alert about the new found trappings of the East end- that is the new pecking order that is revamping the way power, playtime and society roll in the shiny vestibules called the Hamptons which if anyone remembers was once owned by the preps (think fondly of F Scott Fitzgerald's Jay Gatsby and Daisy Buchanan) before being overwhelmed with bankers, the Jewish constituency looking to lay claims to the good life (finally) and eventually celebs and their cohorts. But now comes the new hawt bitch- Russian oligarchs and their vast bank accounts.
nypost:  High-flying Russian money men are abandoning the splashy French Riviera and sizzling Mediterranean shores for the East End — at prices that blow most local fat cats out of the water.
They're tired of their usual hotspots, several brokers to the Russians told The Post, and they've all targeted the Hamptons and Montauk as the newly chic summer getaways.
Chic summer getaways? Personally this author couldn't find the Hamptons more nauseating and gauche than a trampoline party thrown by the junior prom team with spiked lemon stands being manned by over adulterated hormone jocks. But this time you can swap jocks and the sweet lullabies that accompany them with Russian billionaire bitches bachelors.
"Russians are here big-time, and they don't think much about dropping a million bucks to be in the Hamptons for the summer," said one real-estate honcho who has cut several deals.
Let's be honest- who doesn't mind taking a dip in a wide breezy ocean with a private yacht by the way and a handmade coiffed leather briefcase idly sunning itself with quarter million dollar bricks defrosting inside, its skin reflecting the moist smile of the new Russian in town?
It is after all what wet dreams are made of. Or to be precise what certain rental broker's wet dreams are made of.
And since they're willing to spend so many rubles on rentals, Russians have helped create some of the highest East End summer rates ever seen, brokers say.
The list of starfuckers you wonder?
One Russian billionaire bachelor, Igor Sosin, 45, has rented a massive home on Ox Pasture Lane in Southampton for $860,000 for July and August, sources said.
The brokers, Victoria Logevisky and Erica Grossman, of Prudential Douglas Elliman, were not available for comment.
Not available for comment, because they're both too busy picking out the lobster meat stuck between their teeth after their recent kill.
Sosin, who owns Russia's equivalents to Home Depot and Petco, will spend his summer days in a 12-bedroom mansion that was built in 1902 and later restored.
The master bedroom is 3,000 square feet, and the estate includes a carriage house, rose gardens and a 50-foot water fountain. There's also indoor and outdoor pools, a bocce court, a hot tub, a sauna and a gym.
Which is to say, if you thought you had arrived- you were only having yourself on. Because in all seriousness, who can match these bitches?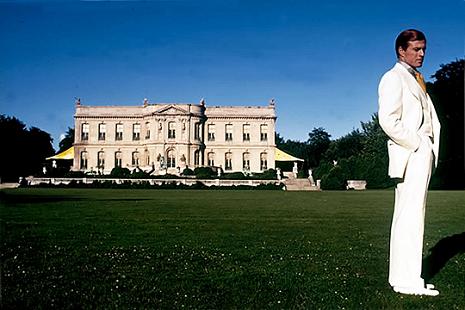 Also looking in the area is billionaire bachelor Mikhail Prokhorov — the new owner of the New Jersey Nets.
Prokhorov, 46, Russia's third richest man, looked at beach mansions to buy and rent — including a $15 million estate in Sagaponack.
With a net worth of around $18 billion — according to Forbes' billionaires list — a million-dollar summer rental is peanuts, insiders say.
"Brokers have never seen big bucks like this before," said one broker in the area.
Which is to say, brokers will soon be high towing it in their own 20 foot yachts, 'I made out too bitch,' a few miles south of the Russian flotilla currently docking sandy love Hamptons.
And Igor Krutoy, a Russian composer, also recently plunked down $23.85 million for a Gin Lane mansion in Southampton.
Krutoy told his brokers he'll tear it down and rebuild it from scratch.
Tear it down and rebuild it from scratch? If this doesn't sound like a metaphor for what's about to unleash the Hamptons then this author is going to quickly rush back inside his NYC box, knock over the lemonade stand and cry out into the universe- 'I just wanted to be more than a speck of dust, even there on the Hamptons.'
Indeed….