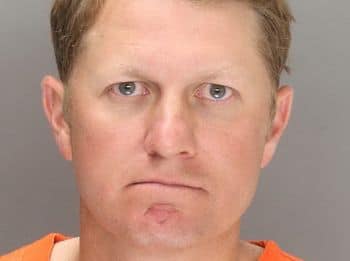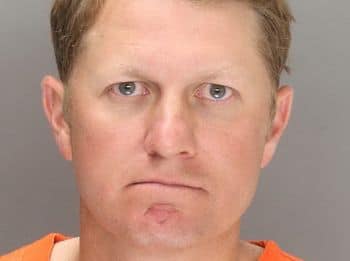 Weep, burp, sneeze and crash might be the catch phrase saying for this weeks newest entrant to political suicide folly interludes. Nevertheless, since the public can never get enough of crash and burn politics may we introduce the woeful Senate GOP Caucus Chairman John McGee for your bountiful admiration. Drinks on the senator of course…
nydailynews: An Idaho state senator was arrested Sunday morning for stealing a car from the home of a "complete stranger" and driving under the influence.
According to KTVB, John McGee was caught trying to back the stolen Ford Excursion and cargo trailer into a neighbor's yard in the Boise area of Ada County.
Kids, let's be honest, are the tears flooding down your face too? In fact I've taken to looking for a hoover to suck the crusts bubbling around my tear ducts. But that's just me….
Anyway, let's hop back in the car with the senator and see where this all takes us…
The 38-year-old Republican caucus chairman was booked into the Ada County Jail at 4:27 a.m. after police found that he had a blood alcohol content of .15 – almost twice Idaho's legal limit.
Nice work if you can get it.
Lt. Kody Aldrich said that McGee did not know the owner of the vehicle and it was unclear why he was in the area in the first place.
"Nobody knows why he was there," Aldrich said. "It doesn't sound like he did either."
Kids, does anyone really know why anyone is here? But surely the Senator had a hint of why he was being yesterday's hero?
Joe Carleton, the neighbor of the vehicle's owner, said he became aware of McGee when the senator got stuck trying to turn the rig around.
"I was awakened by the sound of my kids screaming that there was somebody out in the backyard," Carleton said.
The senator got out of the Excursion after it got stuck and began walking up and down the street. He later returned and fell asleep in the SUV's backseat.
Hmm. Fell asleep in the backseat. Well at least he didn't fall asleep in the front seat where the neighborhood dogs were probably lap dancing after inhaling the Senator's breath from across the way. But that's politics with a twist. A bitter twist that is.
But it gets better. Doesn't it always?
Carleton said that when he woke up McGee, the senator told him that "he was looking for the promised land."
"I thought he was kidding when he told me his name," Carleton added.
McGee is expected to be arraigned Monday afternoon.
Oh dear, let's hope the dogs got at least one lapdance in too….