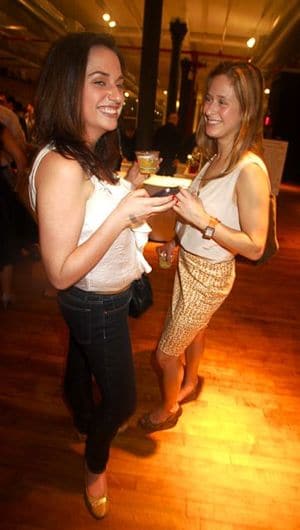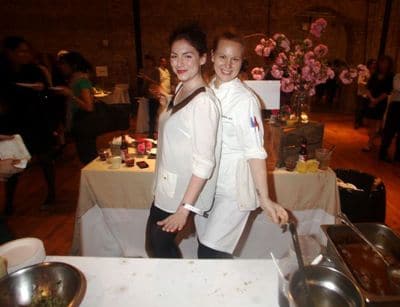 Grand Street Settlements Taste of the Lower East Side 2011 took place in Soho at the impressive event space at 82 Mercer street on April 28. For over a decade, the charity has provided essential services including Head Start classes for low income families, day care for the children of working parents, free hot and healthy lunches for seniors, as well as mentoring programs like J.U.M.P. for young people from families in need.
The event was attended by more than 1000 food lovers and offered a great opportunity to sample signature dishes from more than 40 restaurants from the burgeoning lower east side scene. WD-50's Chef de cuisine Wylie Dufresne has been involved since the beginning and is in strong support of the charity and its mission. He served one of the more unique dishes, a delicious cauliflower soup with surf clams, smoked raisins and and crispy capers.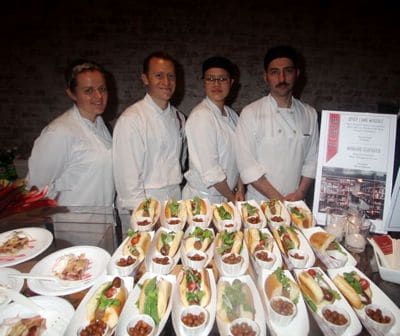 A noted culinary trend was no less than six restaurants serving a variety of the ever popular meatball. Standouts included Chef Bill Dorrler of Osteria Morini proscutto and mortadella meatballs and newcomer Chef Daniel Holzman of the Meatball Shop serving Cinco de Mayo chili meatballs. There were some fab offerings in the pork department. Chef Julian Medina of Yerba Buena excelled with his savory coffee glazed pork belly arepas.
Stanton Social Chef Chris Santos served tender Thai spiced baby back ribs with hoisin BBQ glace sided with jicama slaw. Porchetta Chef Sara Jenkin fed us a magnificent slow cooked pork ragout. Those craving seafood were not disappointed. La Esquina Chef Akhtar Nawab regaled us with fluke cerviche with cucumber, fresno chile, escabeche and oregano. Rayuela Chef Maximo Tejada tantalized our taste buds with bluepoint oysters crusted with quinoa served over a poblano pepper and topped with crispy Serrano ham (my favorite dish of the evening).