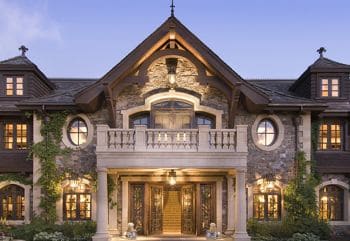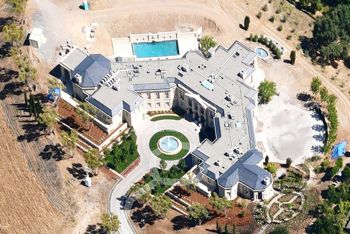 What $100 million gets you these days…
Just in case you happen to be a well to do industrialist or hedge fund manager or overpaid celebrity we came across this great find. Problem is Russian billionaire Yuri Milner beat you to it…
wsj: A Russian billionaire investor paid $100 million for a French chateau-style mansion in Silicon Valley, marking the highest known price paid for a single-family home in the U.S.
The purchase of the 25,500-square-foot home in Los Altos Hills, Calif., underscores the strength of some luxury properties in an otherwise depressed housing market.
Nevermind that the rest of us are still shaking off the mortgage crises and the sinking home prices which seem to be still holding effect…(economists foresee a 5-10% price decline for the rest of the nation)
But since the luxury end of the housing market is a free for all (assuming you can afford to play this segment of the market kids) we decided you ought to know who the happy new buyer is.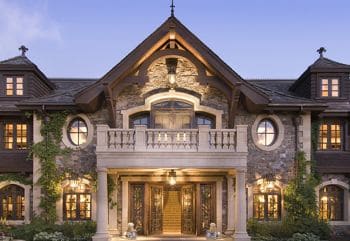 Mr. Milner is the stocky founder of DST, a Moscow-based fund that's made a splash in Silicon Valley via its investments. Its first in the U.S. was a $200 million check for Facebook in 2009. His primary residence is in Moscow, where he lives with his wife and two children.
The sky seemed to be the limit for Mr. Milner's new house, a symmetrical limestone mansion with San Francisco Bay views that was inspired by 18th-century French chateaux.
How ironical that the sky is the limit for Mr Milner, while the bargain basement seems to be the sky for the rest of us…
So what do you get for $100 million anyway?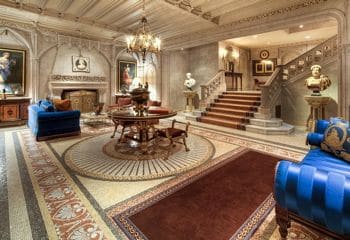 The home has indoor and outdoor pools, a ballroom and a wine cellar. The grounds include a tennis court and inside are chandeliers and a frieze around a skylight in the entryway, among other details.
And since the rest of the nation is to the dogs, how's the frothy section of society doing?
Sales of homes over the $1 million mark rose nearly 4% in February year over year, according to the National Association of Realtors. That compares to a nearly 8% decline in sales volume for homes priced between $100,000 and $250,000.
"The crummy real estate market is not in the high end. It's only in the lower end and the middle," said Cristina Condon, a real-estate agent at Sotheby's International in Palm Beach, Fla., who was not connected to the Silicon Valley transaction.
Does that surprise you that the rich are still bidding up the cherry trees while the rest of us are picking up deadwood on the front lawn?
Which begs the question, is this what we mean by market economics?  When one part of the nation which is instrumental in selling us pipe dreams that go bust are still able to spend 'their' winnings until kingdom come…?