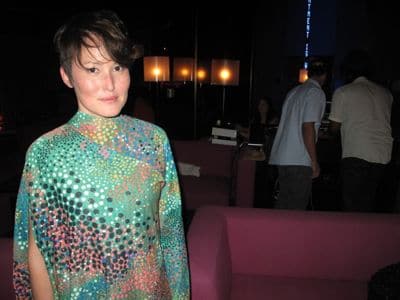 So I finally took a look at artist/photographer Jeana Sohn's cyber boite of hot little thangs styling it up (closetvisit.com) and this is what I think- hurry up and become a fan, you'll be blown away.
With a fine eye and an artist's sensibility and one senses a stylist's pandering to girls just like her, unique and clever in their fashion and aesthetic ensemble- Jeana Sohn takes the time to deconstruct her subjects (one imagines LA's it girls- and why not?) in languorous photo opportunities. Mind you most of her subjects are photogenic vixens. But if you go to the site, Miss Sohn does a stellar job on her chosen subjects, who often range from actresses, interns, designers, chefs, bloggers, gallery owners, shop owners and I think you get the gist. To be sure I was pleasantly beguiled and intrigued by some of the answers her subjects give in response to some simple but fun q and a forum.
Moving on- our LA connect – Stephanie Mojonet thought we should run the following pictures below of Jeana Sohn and her entourage (which included guests SoCal designers Jesse Kamm, Melissa Coker and Claire Vivier) glamming it up at LA's downtown Standard Hotel pursuant to Jeana Sohn's and director Claire Cotrell's film short debut; 'Closet visit.'
What did Ms Sohn have to say all about this:
"My goal is to build a creative community that support one other."
Something that doesn't sound half way bad to this blogger/journalist- (hint Ms Sohn…).
More fab pictures next page over.