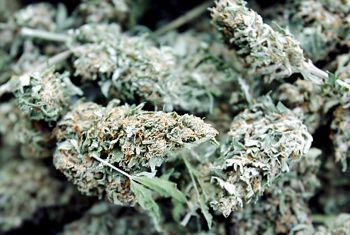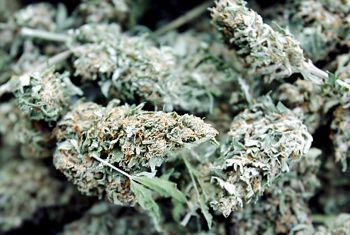 If only you had saved a few spliffs when you had the chance.
Not that we condone it, but if we were the average NYC pothead I'd be on the phone with the delivery boy right now getting today's batch quickly up to the studio. Why? Because it looks like the good shit just got nabbed and how…
nydailynews:The NYPD helped seize $10 million worth of pot plants from upstate hydroponic farms and arrest more than a dozen people.
A strike force of federal agents, city cops and Sullivan County police swooped down on five homes two hours north of Manhattan.
Officials said the ring distributed the pot mostly in New York City, but dealt as far away as Philadelphia.
Each plant produced a pound of pot worth anywhere from $600 to $1,200 on the street.
Which means doing some simple head arithmetic- that's a lot of the good shit that ain't going to be making it in your neck of the woods anytime soon.
And how did the whole sweet Jesus operation come undone?
Authorities were tipped off while a detective from the Sullivan County Sheriff's Office and Drug Enforcement Administration agents were checking out suspected drug locations.
They investigated a car parked outside one of the locations – and immediately smelled marijuana.
"The odor was pungent," said a law enforcement source. "It was so strong there was no mistake."
Hmm- nothing like the whiff of the good shit hitting your naked nostrils like a deep drag at 5 am in the morning.
The additional collateral damage?
Sixteen people, including 14 undocumented immigrants from South America, were arrested on federal drug charges during the sweep by the Organized Crime Drug Enforcement Strike Force.
The suspects were awaiting arraignment in U.S. District Court in White Plains on Wednesday.
Never mind, we hear jetblue has some discounts out to California just in case you find yourself having to make new arrangements…