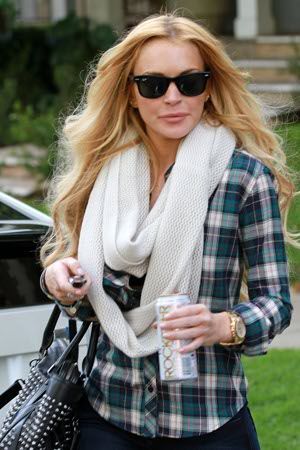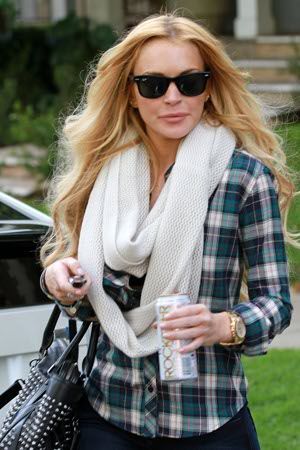 What can I get away with now?
Good morning America. Just when you thought the travesty known as America's favorite bowl of oatmeal was beginning to disintegrate into the background comes the sensational assertion that our national treasure has made off with jewelry in a blatant bold heist. The grim details courtesy of the usual suspects- the NY Trash Post.
nypost: LOS ANGELES — A $5,000 necklace at the center of a police investigation was taken to a Los Angeles police station by an associate of Lindsay Lohan after police earlier sought a search warrant for the troubled starlet's home, the Los Angeles Times reported late last night.
Sources told the Times that Lohan, 24, was seen wearing the high-end jewelry in a store, and it later went missing.
To be correct when is Lilo not under observation? The fact that she is anywhere near a candy stick is enough of an assertion that she yanked it out of a starving child's hand. After all a photo op is a photo op, crying children not withstanding…
But now we are being told we have documented proof…
Her visit to the store was caught on surveillance tape.
A search warrant for Lohan's Venice Beach, Calif. home was requested at Los Angeles' Airport Court Tuesday, RadarOnline reported.
Hmm. Now this is going to be interesting. After all, our hero is known for choosing challenging 'TV' roles. Surely somewhere in the plot she was just framed?
Lohan, who is on probation, would face a felony charge if she was accused of taking the necklace, as it is valued at $5,000.
The necklace is valued at $5000, but the photo ops on the other hand are priceless. What better opportunity to ensure legitimacy in the American eye?
Her next court appearance on the DUI matter is scheduled for February 25.
It was unknown if the search warrant was granted.
Stay tuned America- the 'TV' horror show otherwise known as the scattered Lilo horror show has just arrived at a cinema near you.
LINDSAY LOHAN LOSES LINDA LOVELACE PORNO BIOPIC TO MALIN ACKERMAN