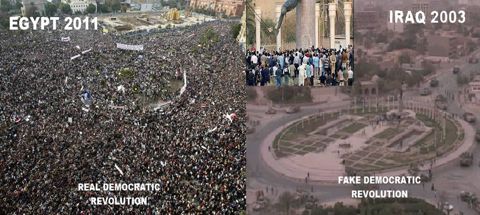 Sometimes a picture is worth a thousand words. What do you think?
Source: Disinfo.com
IN SEARCH OF A REVOLUTION. THE SHIFTING TIDES OF DEMOCRACY.
THE LOVE AFFAIR BETWEEN ANDERSON COOPER AND EGYPT IS OFFICIALLY OVER.
HAS ANYONE ELSE NOTICED HOW HIP EGYPTIANS ARE DRESSED AT THESE PROTESTS?
NOT EVEN FOX NEWS KNOWS WHERE EGYPT IS, WHY SHOULD YOU?
WHAT EVER HAPPENED TO THE PARTIES OF YESTERYEAR?