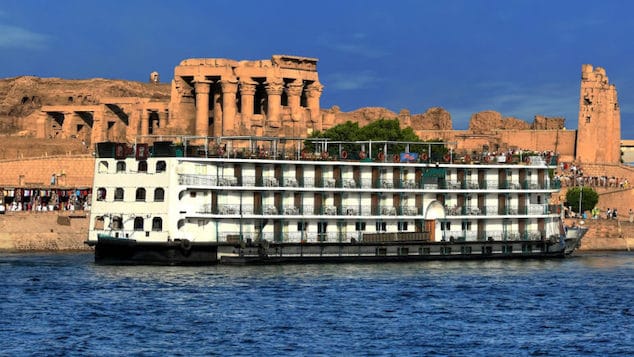 Egypt Nile Cruises and Egypt tour packages: How to pick the right tour for you and how to prepare before you embark on your Africa adventure. 
If you haven't cruised the Nile, you are yet to see this magnificent river throughout your travel life! The river, which is the second longest in the world, is unique and mystical. It is the perfect place to access the picturesque antiquity of Egypt, the country with one of the longest and richest history among modern nations. The marvelous thing about Egypt Nile Cruises & Egypt tour packages is that you get to see most sites representing the Egyptian culture and history along the banks of the Nile. 
    * Getting value for money
No matter your budget, you can still choose the best cruise in the Nile from the plethora of cruise options, providing the best Nile Cruise Vacation for every taste. 
    * The best weather to travel
While you can book your cruise at any time, most people prefer to take a tour after summer when it is cooler and less humid. Remember, you will be making several stops to view some of the historic sites along the way like ancient tombs, so it will help if the weather makes you comfortable. Cooler months would fall between November and April when the temperatures are between 20 and 26 degrees Celsius.
    * The highlights
While there are hundreds of reasons why a Nile cruise is the darling of many travelers, some highlights that will make you want to start booking your spot now are the Edfu, Kom Ombo, and Luxor temples; Giza pyramids; and Aswan among others. 
How to prepare for a cruising tour
   * Documentation

The most important thing is getting the right documentation and adhering to the rules and laws of the foreign country. You should have documents such as vaccination and medical records as well as your passport and ID. An even better idea is to back them all up online in case of loss or theft. 
   * Medication

Apart from medical records, carry some medications to treat any diseases which are prevalent in the area. You may need to treat your clothes with a mosquito repellant beforehand as you are sure to find mosquitoes around water bodies.
   * Communication

Another important requirement is to have a phone which you can use when you are abroad. A GSM phone will do but in case you do not have one, you can purchase a multi-country SIM Card.  
  * Learn some of the local language

Since you will be in a different country, prepare yourself to interact with people in a foreign language. Learn the most basic words. Predict the words you will need to use the most and have them down on flashcards. You will need them when you need to ask for help. You should also write down your likes and dislikes, for example, in terms of food so that you can find it easier to communicate with locals. 
  * Know the culture

Since you will be visiting an Islamic state, study the culture and pack suitable clothing. The Islamic religion, which is the prevalent religion in Egypt, is very conservative. When you are visiting places of worship, you may have to cover your head with a headscarf as well as your arms and legs.
  * Money

It's always as good idea to carry some loose change to use for small purchases and tips throughout the trip. 
Do not forget to carry a huge appetite as there are lots of delicious traditional foods to sample. Also, pack your quality camera to take note of all those priceless moments while you enjoy cruising on the Nile!.