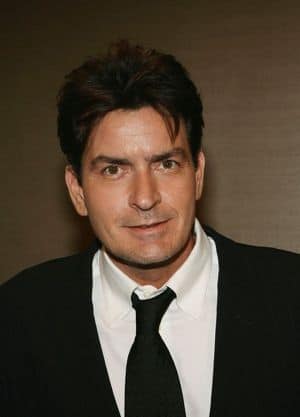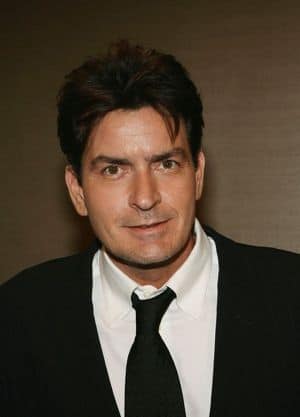 Coco wants you to know he is going to let you in on all of his dirty little secrets. Now let's all take out our crack pipes straws and take a whiff of this, kids…
Out of his mind work Charlie Sheen told TMZ this weekend that he is writing a tell-all memoir about his eight years on his hit sitcom Two and a Half Men. And he is expecting to get paid handsomely for his next generous contribution to the world.
The one-time star of "Platoon" says he hopes to get a minimum of $10 million for spilling his behind-the-scenes details.
Then again, Sheen claimed this week that he was getting a $5 million an episode deal for an HBO program – a tale the cable channel quickly shot down. 
Only $10 million dollars, Coco? You could literally, blow that money in just a few short  hours days…
Alas, it's not easy being Charlie Sheen, we've already read about all of his secrets tabloid front-pages of sex, drugs, and serious debauchery (see list below). With so much salaciousness in his real life, he's bound to exaggerate a bit about who wants to tell the boring behind-the-scenes story of his eight year run on CBS.
And what can we expect from his behind-the-scenes sitcom drama? Well, let's take a look back at Sheen's antics just earlier this week…
Sheen, 45, attacked "Two and a Half Men" creator Chuck Lorre in a series of erratic text messages and radio interviews that led CBS to shut down production of his program for the rest of the season. 
We can't help but hope that our dear Coco entitles his tell-all "How I became the Half in Two and Half Men," because really, now, what does he have left? 
Now let's all wipe our noses and pray for the next great news, the Coco Sheen Lifetime movie. 
CHARLIE SHEEN HAS DECIDED TO ONCE AGAIN BECOME AMERICA'S MODEST HERO BY SUBMITTING TO REHAB.
COCO SHEEN RUSHED TO HOSPITAL AFTER PARTYING.
COCO SHEEN IS NOT DEAD AFTER ALL.
Coco Sheen's ho Capri Anderson demands he pay his outstanding bill of $12 000.
THIS YEAR FOR XMAS COCO SHEEN GOT SANTA TO DELIVER SOME MORE BLOW.