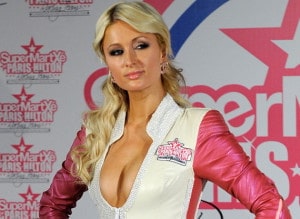 How much fun can Parasite have dressed like a tightly clad toffee top twirled too many times?

Parasite Hilton this weekend past unveiled her latest media campaign to the world and instead of it involving little baggies of the good shit trolling down her nose it involved her dressing like a Harley Davison Evil Knievel road bandit with room for their cleavage and other sexual parts to let off steam. And of course the bitch always lets off steam….

D listed: Parasite Hilton proudly flashed her trompe l'oeil cleavage and mounted a bike like it was a 9-inch dick to pose for photographers in Madrid, Spain at the unveiling of her very own MotoGP Team called SuperMartxe VIP by Paris Hilton. Gross. Never mind that Wonky's bike looks like it was modeled after a confederate flag as seen through the eyes of Barbie, who thought giving her a motorcycle team was a good idea?
Anyway Parasite posed a few poses and had the world fornicating with itself.
One day when Parasite is riding that bitch down the highway she will suddenly come across a blown billboard poster off her flapping idly in the wind- she will idly look at it for a moment, notice the dirty skid marks on it, giggle and wonder for a moment if it reminds her of anyone before riding her pink caramel pony trick through it.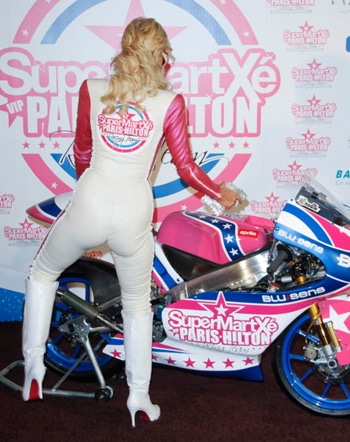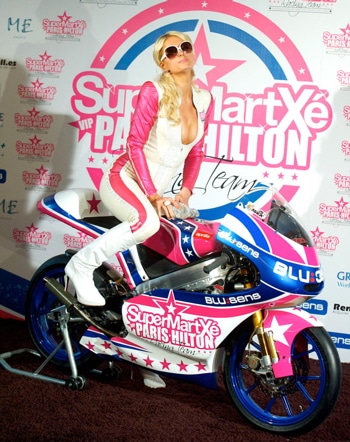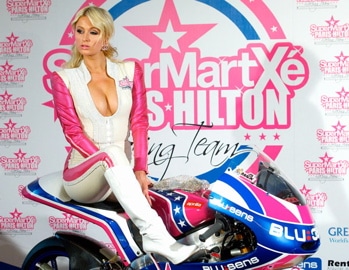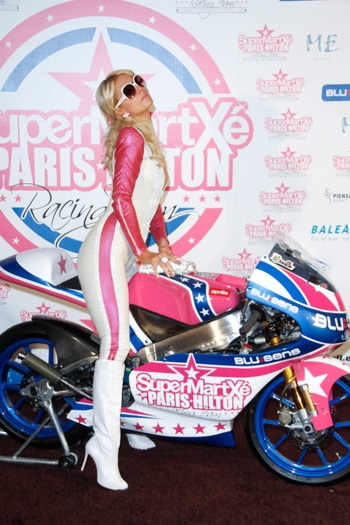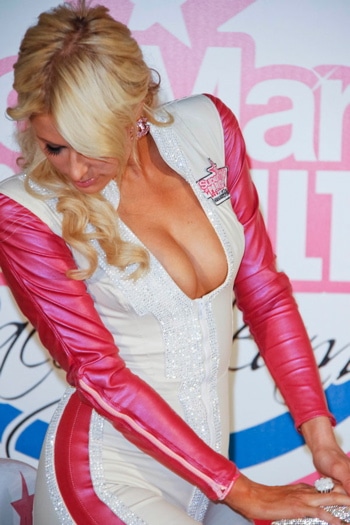 Paris Hilton Smuggles Cocaine Stash 'Up her Snatch'
The Weekend in Celebrity Profiling: Paris and The Jersey Set Under Attack
Parasite Hilton now suspects she was set up.
Parasite Hilton is being sued for $35 million dollars.
What's missing in this picture of Paris Hilton?