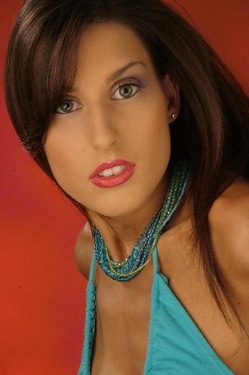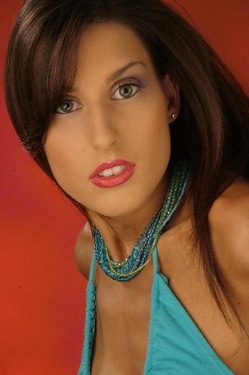 How did Adrienne Martin, girlfriend model to Anheuser-Busch die?
Reports have surfaced that Adrienne Martin a 27 year old aspiring model has been found dead in the mansion of Mr Busch, whom she reportedly had been dating for the last year. To date no charges or discovery of cause of death has been publicly announced, but that said there does appear to be some very compelling signs that
illicit behavior was going on….
telegraph.co.uk: Forensic officials said there were no signs of illness or trauma but autopsy results could take four to six weeks after she was found at the luxury home in a gated community in an upmarket suburb of St Louis, Missouri.
Police did not say if the death was considered suspicious. The St. Louis Post-Dispatch quoted an unnamed law enforcement source as saying the case was being investigated as a possible overdose.
Overdose? Overdose of what? And at who's hands? Or was this just a young woman 'experimenting' while her boyfriend tended to other pressing concerns around the house? Assuming that Ms Martin's death was the direct result of her overdosing.
It was not known if Mr Busch was at his home at the time of Miss Martin's death or when emergency services were called.
Art Margulis, a lawyer for Mr Busch, said: "I can tell you there is absolutely nothing suspicious about her passing, and it's a tragic and untimely death of a young person. A very kind young person, by the way."

Yes a very untimely death. But then again when is death ever timely?
But just in case you thought this was all coincidence, a new report surfaces:
It is the second time the great-great-grandson of Anheuser-Busch founder Adolphus Busch has been linked to the death of a young woman, according to several media reports.
On Nov 13, 1983, the then 20-year-old University of Arizona student left a bar near Tucson with the woman and, shortly after, crashed his black Corvette, police said.
According to the Post-Dispatch, the dead woman, Michele Frederick, was thrown from the car, while Mr Busch was found six hours later at his home, dazed and bloodied.
He had suffered a fractured skull and claimed he had amnesia. Authorities later said his blood alcohol level at the estimated time of the accident had been below the legal level for intoxication in Arizona, the newspaper reported.
Note- Amnesia and the heir to the one of the biggest alcohol brewery companies in the world, who had just left a bar, had alcohol blood levels below the legal state limit. Never mind the fact that no real official reason why the car was crashed was offered;

The investigation took seven months, after which authorities declined to press criminal charges, saying there was not adequate evidence to do so. They said the investigation took so long because of the "high profile" of the Busch family and because family lawyers had fought the taking of hair and fiber samples from Mr Busch.
Which makes us wonder: what will the lawyers fight for this time? Time will surely tell…