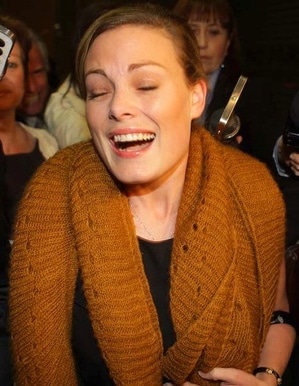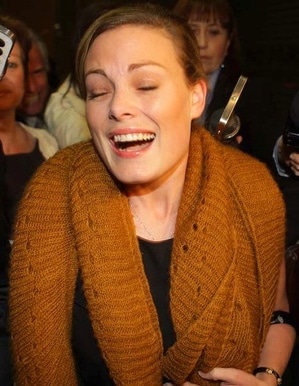 It's been a case a long time in the coming. A sexual harassment case that shocked a venerable Australian institution, its board members, its employees and most importantly a nation that has come over the years to perceive David Jones the high gloss retailer with the patina of finer things in life as opposed to the grimier seedier aspects of it courtesy of a managing director -Mark McInnes who only claimed he was being your atypical Aussie larrikin when his first come ons started…

First  reports had it that pursuant to negotiations with the giant retailer for a settlement package,  Kristy Fraser Kirk was very unhappy, presumably because the retailer was balking at meeting Ms Kirk's demand for $8 AUD million. A sum that had been arrived at after the loftier sum of $37 AUD million (after months of being tossed back and forth in the public eye) was whittled down.  A sum the demure Ms Kirk claimed would go some way to mitigating her loss of faith with her employer and of course the inconvenience of becoming the beacon of unwanted come ons.
Sydney Morning Herald: Ms Fraser-Kirk had accused Mr McInnes of making unwanted advances towards her at two David Jones functions and that he sent inappropriate text messages to her. She has also alleged he made unwanted advances to other David Jones employees and that the company fostered a culture of sexual harassment by ignoring certain behaviour.

A lot of humiliation and aggravation no doubt. A sense of deflated being that can only be mitigated with a healthy pay out. Assuming the entity you are confronting are just as equally offended and demoralized by one of its principal's actions, give or take a string of public relations exercises to find out just exactly how much your customers are disturbed by one of your principal's behavior.

Ms Fraser-Kirk at times appeared close to cracking under the strain of scrutiny, including early yesterday when she emerged during a break in the talks.
Under stress because the retailer David Jones were balking, confident that although Mr McInnes had behaved egregiously, he hadn't in the public's mind behaved egregiously enough to warrant a $8 AUD million payout, let alone $37 Aud million that Ms Kirk thought she initially deserved when she first launched her lawsuit.

Mr McInnes resigned in June after admitting "serious errors of judgment" in his actions towards Ms Fraser-Kirk. But he has strongly denied most of her allegations against him.
A denial that his ex employers have implicitly been glad to accept.
So as much as Ms Kirk is happy to have received the purported sum close to $1 million, the thrill of exhilaration relief on her face hardly compares to the exhilaration, relief of the offending entity – David Jones, never mind that of Mr McInnes who left proceedings through a back alley pursuant to final negotiations with lawyers.