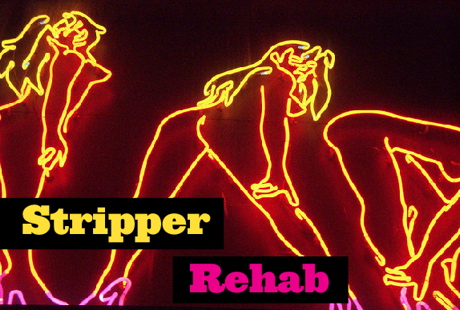 This thought provocative piece comes courtesy of Tom Matlack of Goodmenproject.com (whom we strongly advise you check out). Part wonder, part pathos and some degree of shock Tom Matlack raises the question of the nature of men. The nature of men towards women that is- as he puts it- I've struggled to get my arms around the issue: is sexual exploitation of women getting worse, or is it an innate part of manhood?

In our continuing dialogue (see index at the bottom of this article) with respect to how the sexes are actually getting along and what they ultimately seek from each other, this little gem will have you laughing and wondering- are men really out of their minds, is our culture with its rapacious appetite for the absurd and desire for an illustrious present on a collision course and is there any sanity left in the new world of glam, reality shows and beckoning strippers? See what you think.- the editor, Scallywag.
The article as it originally appeared.
I was sitting with Timmy (not his real name) at dinner the other night as he recounted how a close friend of his had "lived out every wife's worst nightmare." The guy made it big in the venture capital world, took a business trip to Vegas, wandered into a strip club, and never came back.
A few days later, the guy told his then-wife that he didn't love her anymore and was marrying a dancer he met in Vegas. He's not the only guy who's seen his life upended in Sin City. My buddy told me that a guy who worked on the "What Happens in Vegas, Stays in Vegas" ad campaign did the same thing while shooting the commercials.
The Vegas stories made me think about trying to help a rapper friend of mine stay sober. He'd been arrested after getting so drunk that he couldn't get his car out of a parallel parking spot, ramming a BMW repeatedly, and then getting in a fight with the car's owner. He sincerely wanted to change his life, or so he told me.
Early on in our friendship he called me from the wedding reception of his best friend and bandmate. He was agitated because he had to break up a fistfight between the groom and his best man. The groom had decided to marry a stripper from the Foxy Lady (a strip club in Providence) after getting her pregnant. The best man, also a band member, had disrespected her after the ceremony by commenting on her occupation, at which point the fight broke out and the cops were called.
"What should I do?" my new friend asked me over the phone.
"Get the hell out of there," I told him.
A few months later, after my rapper buddy began to get his act together, he met up with his friends again to talk business. He called with another question: "The guys want to meet at the Foxy Lady to talk shop. Nothing wrong with that, is there?"