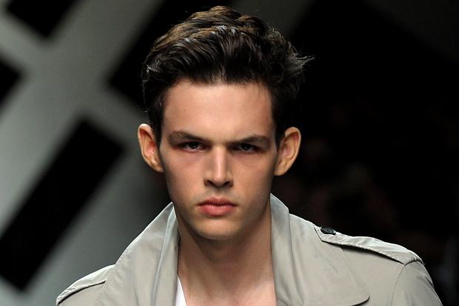 With the recent death of uber model Tom Nicon outcries for what passes in the fashion industry as de rigeur have begun to surface. From famed fashion blogger Isaac likes which reflects on the pressures on today's male model, news.com.au which discusses the banning of ultra skinny boys in the industry and even the London Times (readers will need an account to log in to get to the following article- http://www.thetimes.co.uk/tto/life/fashion/article2575249.ece) where this author is asked to reflect on his concerns as to the modeling industry and how much it has changed since he used to make his own gallivanting trips down the Milanese runways. At heart is the concern that the fashion industry has somehow turned on itself and created an insurmountable pressure on those who walk the planks and those aspiring to look like those boys walking the planks and parading fashion editorials.
When Tom Nicon's death was initially reported the media en masse began to speculate that the 22 year old may have ended his own life by jumping out of his Milanese apartment, the fact that it may have been an accident was briefly canvassed but inherently the main idea behind Mr Nicon's death was the understanding (until now) that there are a lot of pressures and inconsistencies in the modeling industry that were being given scant regard.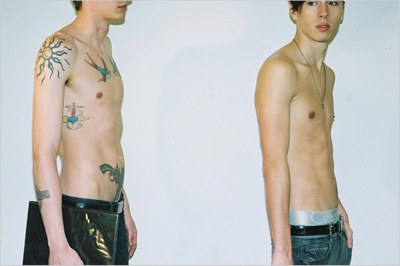 A cursory look at most fashion editorials depicts androgynous males that resemble underfed gaunt effeminate males that have somehow become of late the mainstay look. A look if one looks out the window is far from the one most men resemble walking down the street and yet the fashion industry has gone out of its way to publicize such a look as the prevailing aesthetic in our culture. Not just that it's the prevailing look but somehow the preferred and star struck look that we should all be aspiring to and rejoicing. With the heightened attention to celebrities, reality shows, scandal and public figures more than ever visual context has become the main focus as to how we as a society judge what is relevant and to desired. In short a kind of hysterical reaching for idealistic ideals where at any moment we are all suppose to look glamorous, be glamorous and come off as being our own reality star- a tawdry reality indeed.