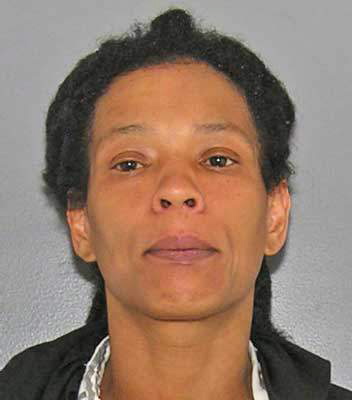 When forgetting where you left your kids becomes a problem.
Let's all meet Moriyyah, in many ways she's your typical overworked mom, bereft of her man (he keeled over a couple years ago), making the best of life, living hand to foot, strutting it into the occasional mall and trying her best to take care of her 15 kids. A life we can all imagine you all desperately had. On the outside it seemed Moriyyah was having the time of her life, dragging her brood to whatever she was compelled to drag them to, except something went very very wrong for Moriyyah this past Thursday night. Something very very wrong. Let's all find out what:
Reports Cincinnati 12 New:

Police charged a Northside woman with endangering children after she left her 3-year-old in a Walmart store Thursday night and didn't realize the girl was missing until Friday morning, when a relative told her she had seen the child on the news, according to the official complaint filed Friday in Hamilton County court.

But here's the funny thing (well the sad thing) – Moriyyah, claims she left the child behind because she insists it wasn't her child. Which begs the question when was the last time you took the kids out to the mall and decided that they didn't belong to you? But this is Moriyya's life and by now she know's what came out of her womb, even after the 47 th child we bet Moriyya could remember the names of her little kittens. Who couldn't?
But to add insult to injury there's more:

According to court documents Israel was served an eviction notice less than two weeks ago.

Brian Gregg, spokesman for the Department of Job and Family Services, said two children were placed with an adult sibling, and three aunts took three children each.

Seems like Moriyyah is having the time of her life.
Israel will be arraigned on the first-degree misdemeanor charge of endangering children at 9 a.m. Saturday at the Hamilton County Justice Center.
Don't you wish you were in Moriyyah's position?