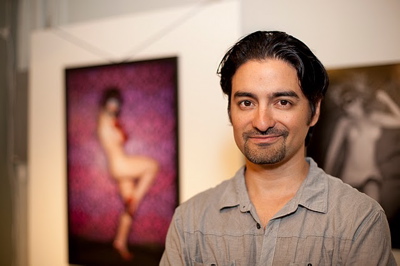 Victor Medina-San Andres, film maker and from what we understand fellow bon vivant recently took it upon himself to have a photographic exhibit in downtown Chelsea at the Ken and Dana Design studios. His theme? Naked women save for masks. An interesting experiment? We decided to have Victor elaborate for us.

SCV: Why do you deal with the theme of masquerading?
V: The idea came from producing masquerade theme events, my first one was in Paris in 2007, one day before Halloween which landed on a Tuesday night, I brought in about 500+ people and since Paris is such an amazing city, the energy was brilliant. When I got back, I was at my friend's studio in Long Island City shooting and we decided to take it further and shoot nude and I threw in the mask, the images came out amazing and she was my first subject.
SCV: Is society a masquerade?
V: People tend to wear masks all the time, when you meet someone and want to make an impression, you never really tell them everything about who you are, what you do or what you really believe in. I call that being secretive, your mask not to reveal your true identity, almost as if you are dictating your resume with the best qualifications to get what you want in life.