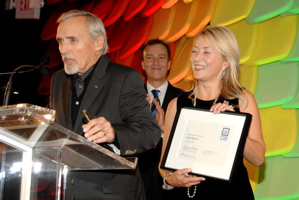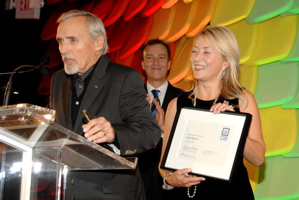 The intriguing affairs of society.
Here's a story that has caught our attention. It involves Janna Bullock, who emigrated to America in the early 1990's, worked as a nanny- in Brooklyn (no doubt, not the Upper East side or other supposed venues where high stakes dramas often take place…) and with the help of a Russian man(a mysterious well to do banker- Aleksei Kuznetsov) whom she met and married in 1994 was soon able to launch her own real estate developing company whose wealth she was then able to parlay into the glamorous art world she then suddenly found herself in, until she  'abruptly,' left the scene.
Of course the word 'abruptly' has a lot of connotations and it could be that the board members at the Guggenheim getting wind of the strange surroundings concerning her wealth (and its recent diminished value) may have suddenly asked her to take some required absence. The juice is as follows:
Since joining the board of the Solomon R. Guggenheim Foundation three years ago, Janna Bullock, a Russian-born real estate developer, has been a frequent and glamorous presence on the circuit of art fairs, galas and biennials. She has sponsored art exhibitions in Venice and Miami, socialized with artists and collectors and even taken a motorcycle trip from St. Petersburg to Moscow with the actors Dennis Hopper and Jeremy Irons and Thomas Krens, the former Guggenheim director.

Not a bad existence for someone who less than a decade ago was toiling as an insignificant nanny in Brooklyn. But somehow things suddenly got nasty. Continues the article:
But two weeks ago, Ms. Bullock abruptly left the board of the foundation, which oversees the Guggenheim Museum in New York and its satellites abroad. Her lawyer said she was taking a leave of absence to deal with a nasty business dispute in Russia — a conflict involving her husband, who was once a regional finance official there, and a company connected to Prime Minister Vladimir V. Putin's former judo coach.
The lawyer, Robert Wolf, said Ms. Bullock wanted to defend herself against a "a malicious, vindictive and defamatory" media campaign in Russia that has resulted from the dispute.
'Taking a leave of absence to deal with a nasty business dispute in Russia?' Are we to really believe that? Was there perhaps some pressure from the Guggenheim board itself who were beginning to feel jittery about her past and the particularly nefarious ties that she held that may have led to 'suggestions' that a leave of absence perhaps would be a good idea (for them).
The president of the Guggenheim, Jennifer Blei Stockman, confirmed that the board had granted Ms. Bullock a leave for personal reasons. "Clearly it's a very difficult time that she's going through," she said. "We didn't get into any of the gossip or the allegations," she said, adding that "we have no idea what's true or false."
What of course isn't being expressed is how difficult times are for the Guggenheim board either, and one has to wonder about the eager patting of the back of Janna now that she has 'abruptly' (as the article discloses), left the scene.
Continues the article;
The Guggenheim was the first among New York museums to seriously cultivate relationships with rich Russian collectors, beginning in 2002 with the election to the board of the businessman Vladimir Potanin, and continuing with its 2005 exhibition "Russia!" for which Ms. Bullock helped raise money.

But Ms. Bullock's sudden withdrawal may be a reminder to the museum of the risks of relying too much on Russian fortunes — what Mr. Wolf called, in another context, "the danger of doing business" there.

Yes, the inherent risk of doing business with volatile Russian interests has never been higher, something that the Guggenheim board can personally to limited degrees attest to. It'll be interesting to see if Janna Bullock returns back to the board…