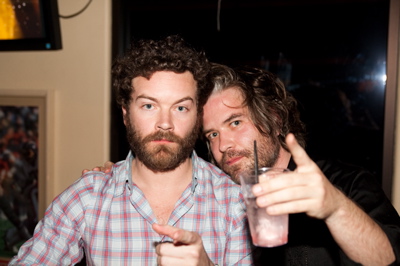 Frankly I don't know much about what goes on at places like Coachella, California, something about pretty people being idyllic, surrounded by celebrities and listening to the occasional grunge band as they make out and get off. Such is life it seems. That said, we thought we'd share some images with you of the type of things that they are prone to do in Californian valleys. If your eyes get tired of looking at all the pretty people don't blame us!
p.s. – If you must know, here's the press report that they gave me this morning. You can read it if you want to, I'm just going to keep staring at the pictures if you don't mind…
2010 Grammy-winning band, Phoenix, celebrated their participation in this year's Coachella Music Festival along with 200 of their close friends and fans. The event, sponsored by Evisu Apparel, kicked off immediately after Phoenix's closing set at the festival. Paris Hilton was surprisingly an early bird, arriving in style with close friend Brandon Davis and a slew of girls. Paris danced the night away in her short blue silk dress and silver headband.
Also getting their groove on was Florence and The Machine's lead singer Florence Welch, style-icon Alexander Wang and British model Agyness Deyn. Meanwhile, on the patio, guests including Emmy nominee Aaron Paul and Kick-Ass star Clark Duke recapped their weekend, mingled and posed for photos.  A discrete looking Lindsay Lohan hid behind a black hat and headed straight for the patio with friends. Social butterfly Katy Perry was one of the last to arrive, popping in with her usual posse fresh off the festival grounds, sans fiancé Russell Brand.
pps- I like the fact that 200 of their closest fans are like Hollywood's biggest media whore contingent. Good to know we media type are kept in the loop…blah!  – Scallywag.