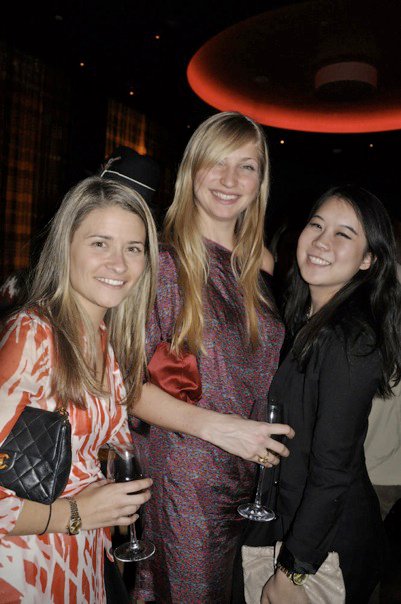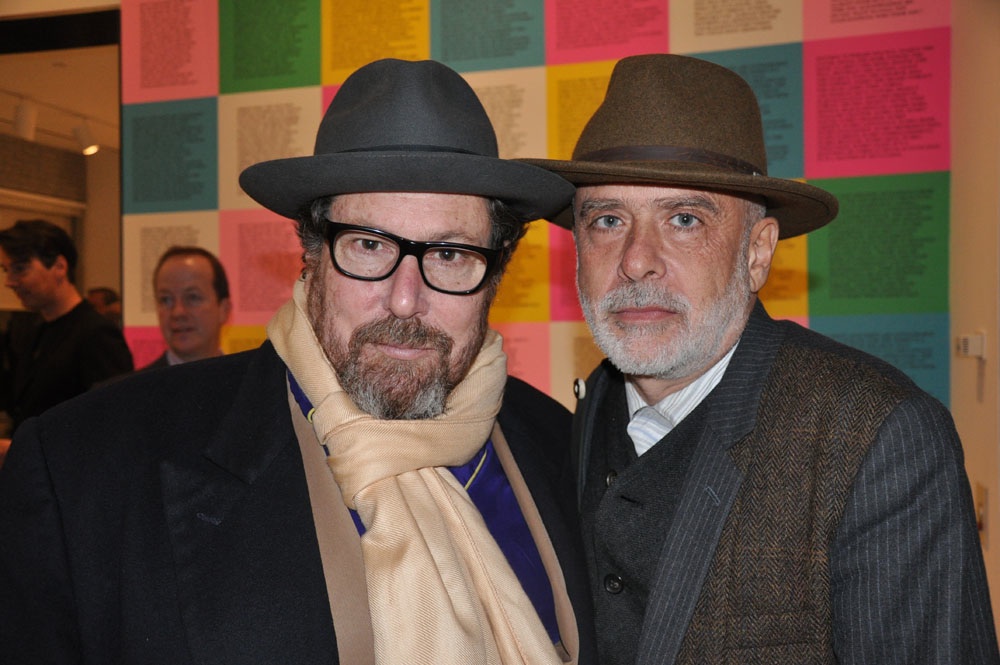 Last night saw the elite of the Art World saunter through the latest collective efforts of dandies David Salle and Richard Phillips at the auspicious Haunch of Venison, NY– 'Your history is not our history.' In their efforts to bring sustenance to the visions of artists who back in the 1980's as Richard Phillips personally claimed "…to challenge the status quo, society, authority and to engender provocative consideration of the dynamic forces in play," the works of some of the most recognizable names in the art world were brought together. Featured artists included Jean Michael Basquiat, Donald Baechler, Ross Bleckner, Francesco Clemente, Carroll Dunham, Eric Fischl, Robert Gober, Nan Goldin, Jenny Holzer, Jeff Koons, Barbara Kruger, Louise Lawler, Sherrie Levine, Malcom Morley, Richard Prince, David Salle, Julian Schnabel, Cindy Sherman, Laurie Simmons, Philip Taaffe, Terry Winters and Christopher Wool. Who happened to saunter through included much adored Bettina Prentice, Francesco Clemente, Julian Schnabel, Mary Boone, Olivier Varenne, Lee Wells, curator of IFAC Art (and special guest photographer for this article), independent art curators and art dealers- Jill Clark, Lara Pan, critic Steven Kaplan, Eric Shiner, Spring Dautel and of course art giants David Salle and Richard Phillips. To those whom I have may have omitted we all know who you are and were grateful to see you there…
Perhaps as a reproach to what Richard Phillips has claimed to be the collective pandering of the art world to institutions, art dealers and meandering notions of art the exhibit was inspired in part in what Phillip's claims the art world of late has failed to engender provocation, wit or a dialogue that seeks to dynamically explore where we sit in the cultural terrain and for that matter to challenge notions, authority- the bell weather of what it once meant to be an artist. Fortunate enough to be introduced to Richard Phillips, courtesy of Haunch of Venison's enigmatic Jacquelin Autrey, this author was able to ask a series of questions as to how this particular series found sustenance in the middle of this week's unfortunately myopic 2010 Armory collective in NYC.
SCV: Why now? Why the 80's.
RP: I think it is one of those decades that saw some of the most dynamic sociological changes taking place, from the rise of money, publicity, power, demise, technology and the fact many of the artists at the time chose to question those notions unlike today where there is heavy complacency and pandering to institutions and authority which we once used to question. It was an exhibit that came together with the introduction of David Salles,(whom until then I had never met before) and we talked amongst ourselves and we decided this was a project that we wanted to take on.
SCV: How did you acquire the work?