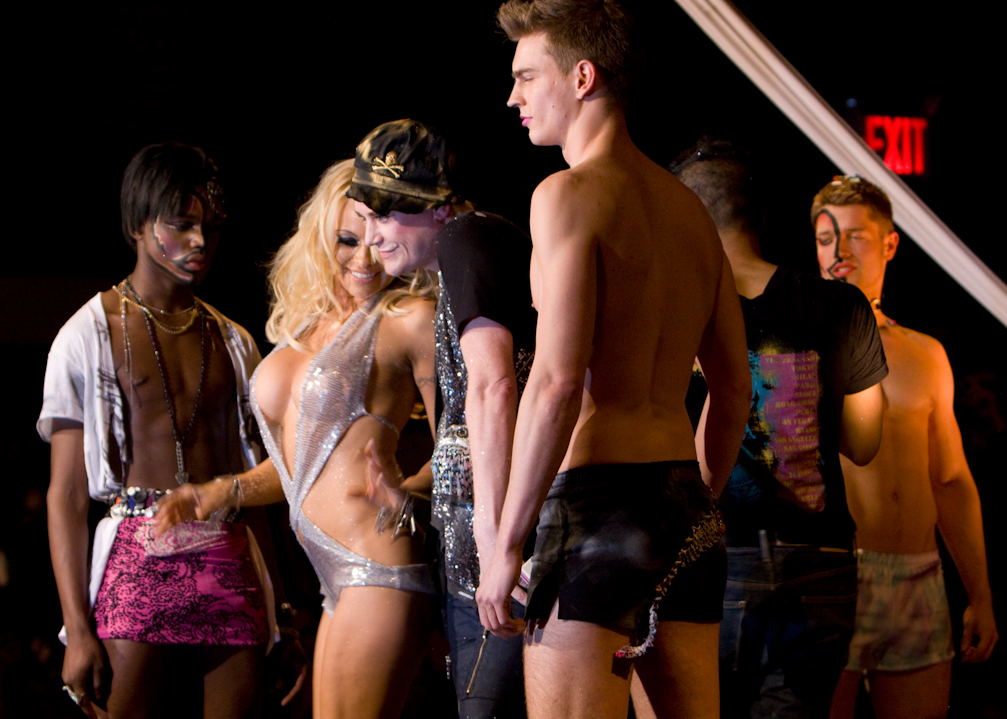 A toned, grinning woman in a yellow bikini festooned with bananas does cartwheels onstage for bemused paparazzi. A line of sulky, skinny boys with garish, painted faces and red lips stares out at the crowd, quietly singing along to Dusty Springfield. A pale, ethereal woman with a shock of Pre-Raphaelite red hair hoisted up on silk ropes writhes above a hysterical crowd. I certainly hope no one went to the Richie Rich: A'Muse Runway Show expecting to pay attention to the clothes.
Any show whose program includes credits for "wig colorist" sets itself apart from the standard fare of Fashion Week. Richie Rich is about spectacle: he is above things like trends and couture. Not only does Mr. Rich march to the beat of his own drummer, he brings his own rainbow orchestra along with him.
Richie Rich- East Village Renegade.