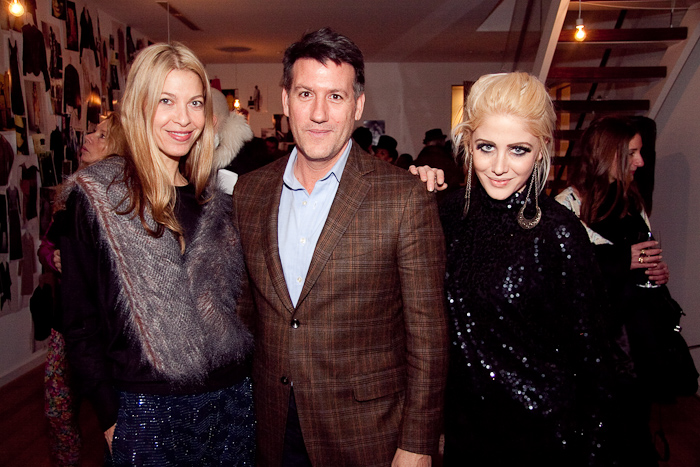 First dibs were the first words on everyone's mind when invited to gather at the debut for 1stdibs.com and Resurrection Vintage Clothing presenting, Resurrection: 20 years of Mason Martin Margiella.
The event took place on the third floor of One Jackson Square, inside a vacant seven million dollar loft.
The dress code ranged from a dainty blonde in a big black top hat to females in furs of all shades and textures. Men in attendance were adorned in a suit and skinny tie for the occasion, careful respect to the idea of vintage creations was the order of the day.
The entire aesthetic of the show was infused with a futuristic perspective of Margiella's designs.  Including the music, a soft mix of techno and trance, which was spun by Miss Guy and admired by Debbie Harry who was caught admiring the collection.
Although considered vintage now, the creations on display were still relevant. MMM was notorious for his ability to reconstruct out of the ordinary pieces and turn them into art and this showcase made sure that translated throughout the event.