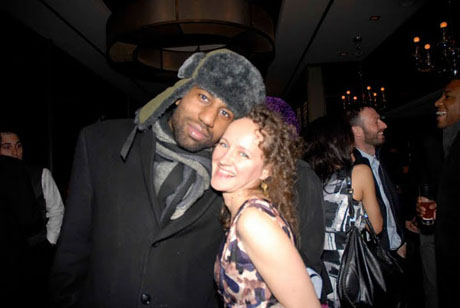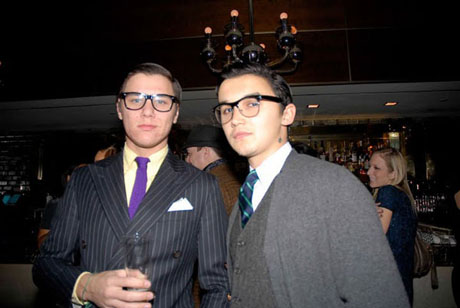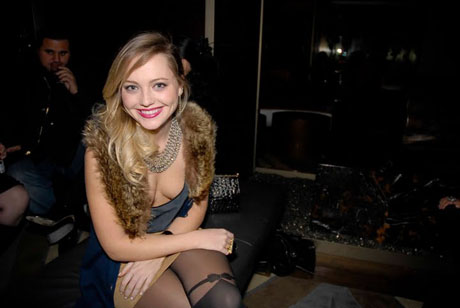 It's Friday night and it's predictably quiet outside the Muse Hotel in the theater district. The dinner patrons are gone and the theater crowd has dissipated. Inside an unexpected group of downtown men in custom tailored suits and women in evening gowns sip scotch, champagne and martinis. This is Cleverly Clothed (www.cleverlyclothed.com); and if you're looking for elegant cocktail receptions in New York City, this is the only consistent game in town. I created the series, which brings men and woman of distinguished taste together four times a month at a rotating selection of sophisticated venues,  as an alternative to the unimaginative cookie cutter club nights which I'd promoted for years. I wanted something more stimulating and, dare I say it, glamorous, to do on the weekends. And tonight's event, which is co-hosted by fashion photographer Carissa Pelleteri, is very much what I had in mind.
The tough part is figuring out who to award with the best dressed gifts from Callalilai and The Brella Boutique. After briefly chatting with designer buddy Kevin John from Project Runway and Peter Tay, my personal shopper at Bergdorf, I make my way past the bathroom where a spontaneous photo shoot has erupted in the seven sin theme stalls. As I arrive back at the bar for my fourth or tenth drink of the night, I can't remember which (should I?), I settle on Joe Rommereim in his grey top hat and matching suit and Mariya Alexa in her vintage film noir look.
Now that the tough part is done and a fresh Johnny Walker Black has arrived it's time once again to get back to the serious business at hand.
More photos in the Scallywag Photo Gallery.