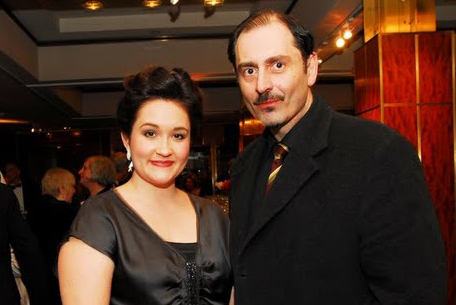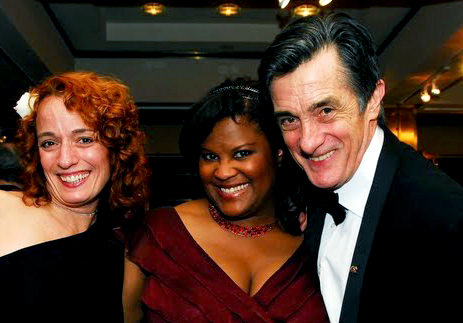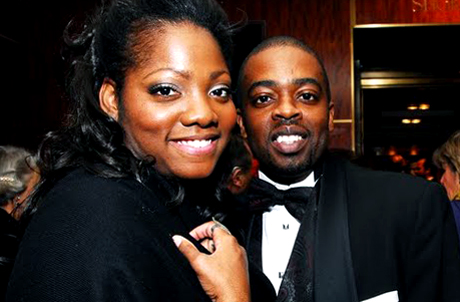 Tuesday night's magnanimous performance as led by the Collegiate Chorale's newly appointed musical director (and maestro)- James Bagwell at Carnegie Hall was simply breathtaking. With an array of spectacular talent Mr Bagwell managed to lead a charged, evocative and spirited unison of chamber music, soprano and collective vocal talent.
Spellbound and collectively enthralled the audience collectively took in the charm and the wonderful depth of range from Mr Bagwell's very impressive vocal and musical set. Including but not limited to  A JUBILANT SONG featured Salvatore Licitra, tenor (who debuted at Carnegie Hall with The Collegiate Chorale in 2003 in Verdi's La forza del destino); Jenny Lin, piano; Erin Morley, soprano; Emily Pulley, soprano; Anita Johnson, soprano; Krysty Swann, mizzo-soprano; Vale Rideout, tenor; Robert Mack, tenor; Daniel Mobbs, bass-baritone; Kalif Omari Jones, boy soprano; and the American Symphony Orchestra.
Asked after the show at a private dinner given for the entourage and the donors of the Collegiate Choral Mr Bagwell re affirmed his desire to bring a collage of experiences and melodies to the table as they had once done in the nineteenth century.
Asked whether chamber and classical vocal music/opera music was going the way of extinct Mr Bagwell pointed out that in fact that is a common misnomer and in fact the art is holding it's very own. He then further added that it's become customary but a much misunderstood notion to believe that the height of chamber/soprano music came about 20 years ago when in fact the art is still reaching great heights and very wide appreciation.
He noted Robert Shaw, visionary and maestro as one of his most compelling influences and was also inspired by his technical ability and precision.
There to Mc the evening was Tony Award actor Robert Reece whose own voice was equally melodious and whose presence brought perspective and a charming foray to the world of Giuseppe Verdi, Beethoven, Leonard Bernstein's master 'White House Cantata,' and that of Alexander Kopylov whom Mr Bagwell managed to illuminate with spectacular technical and emotional candor.
We wish the Collegiate Choral much gratitude and look forward to seeing them return in March for 'The Grapes of Wrath,' and the ever charming Roger Reese much success as he returns to London to embrace his rehearsals with Sir Ian Mckellan in the upcoming production of 'Waiting for Godot.'
A spectacular evening indeed…